FEELWORLD/ SEETEC show the new 2200nit high brightnes monitor at IBC 2017
IBC2017, the world largest Broadcast Industry Show, opened on Sept.15, 2016, in RAI center, Amsterdam. Zhangzhou SEETEC Optoelectronics Technology brought the full product lines to attend IBC, show the FEELWORLD and SEETEC brands. Booth No.: 11.C42
The IBC Conference is an unrivalled global destination for discussion and debate about the many different challenges facing the electronic media and entertainment industry, both in its sessions and in the range of networking opportunities it affords. Attend IBC Conference to enrich your understanding of technologies and trends that are driving the industry.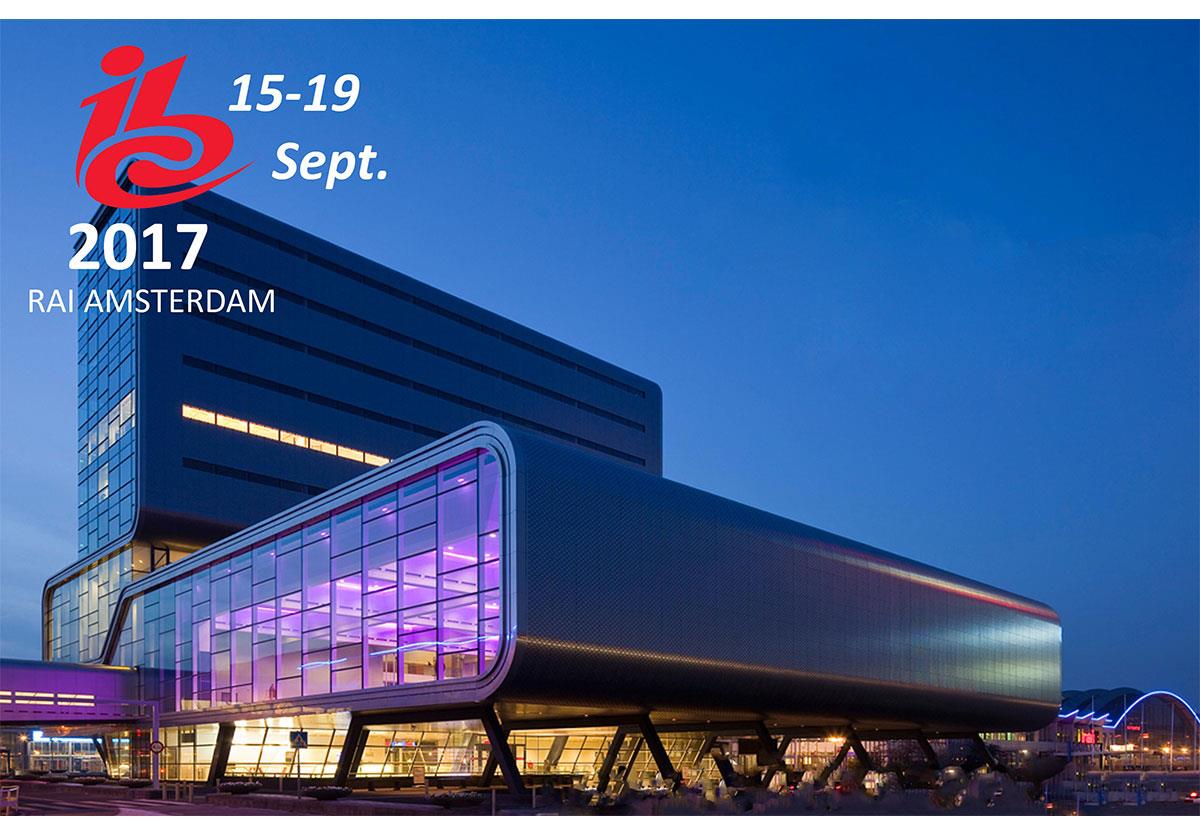 FEELWORLD & SEETEC booth 11.C42 attract a large number of filmmakers, photographyers come to experience the products.
Now let's review our booth crowded, high popular atmosphere.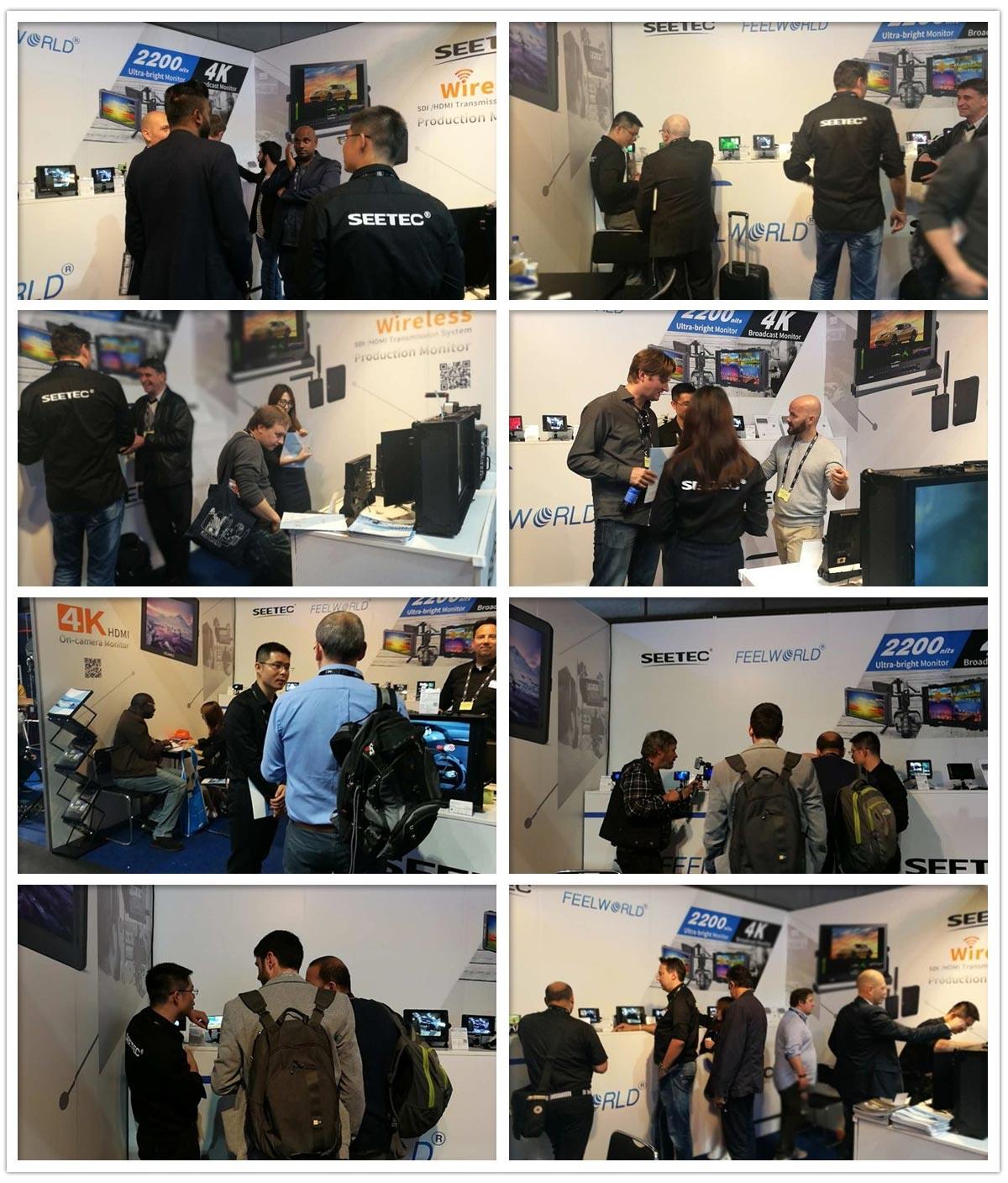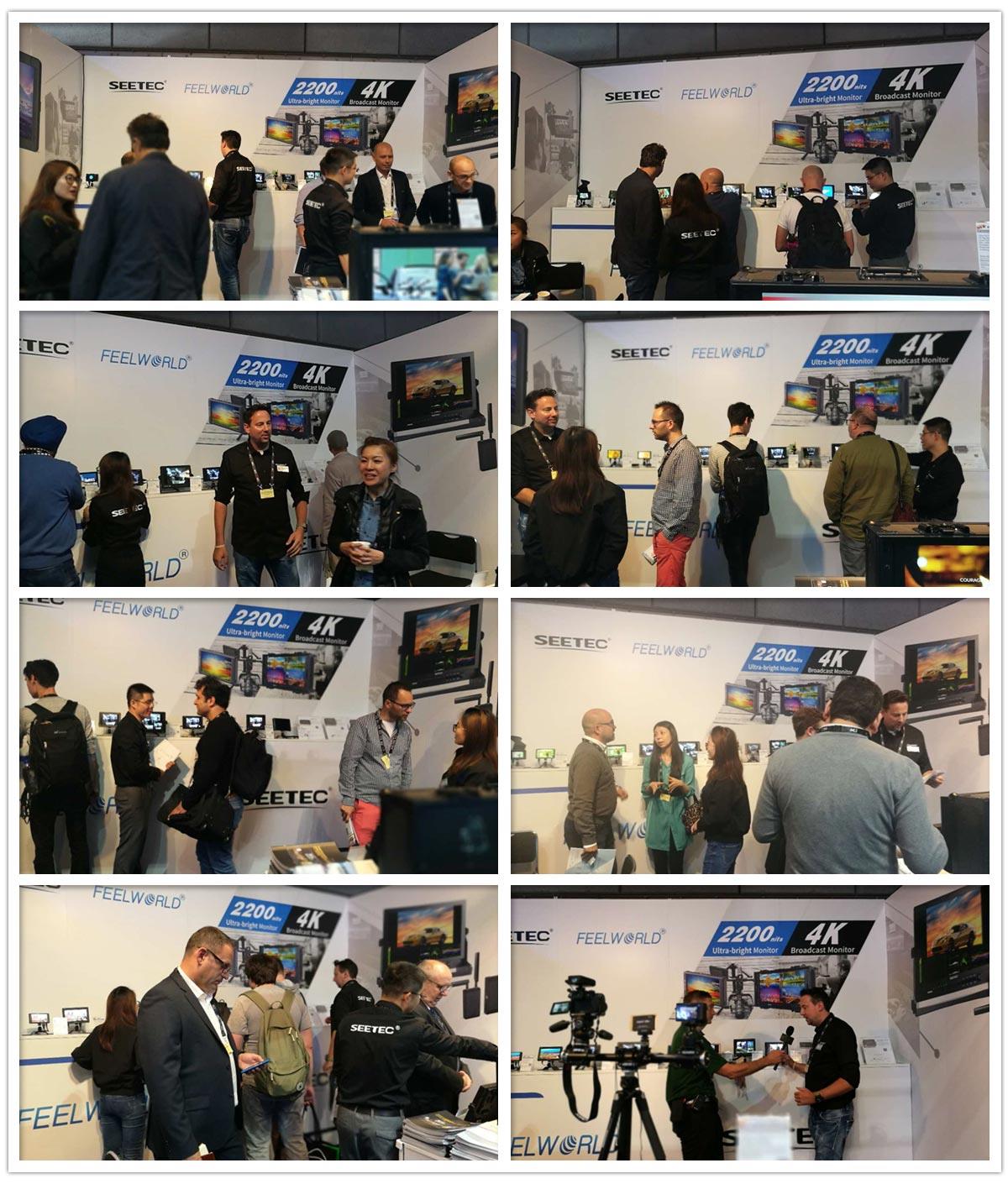 FEELWORLD and SEETEC has been committed to providing the comprehensive broadcast monitoring and solutions for the professional filmmakers.
FEELWORLD launches a new series of monitors including Sunlight Readable 2200cd/m² Field Monitor, 4K On-camera Monitors, 3G-SDI Monitors, Rack Mount Monitors.
SEETEC launches new series of 4K Broadcast LCD Monitors, Production Monitors, Broadcast Converters, USB Capture. The powerful features and portable design, so that you are shooting wedding video, creative video, movies or advertising videos are become ease, accurate and efficient.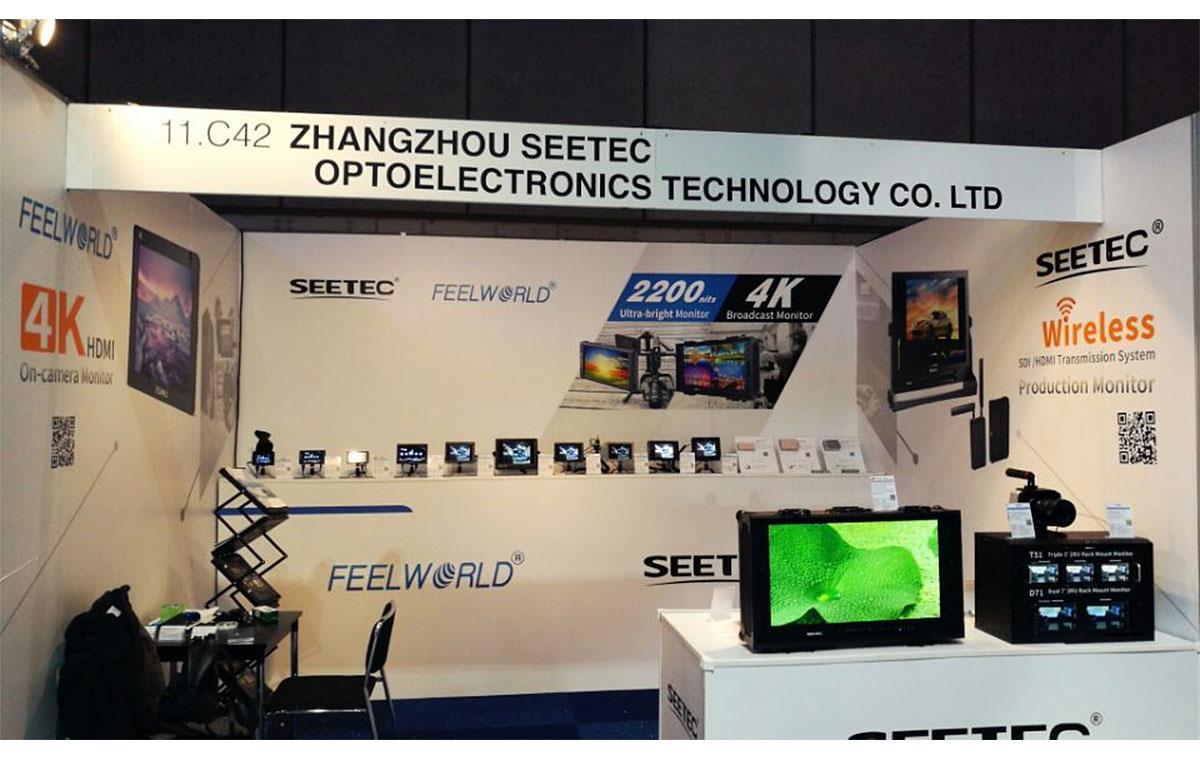 4.5"/ 5.5"/ 5.7"/7"/10.1"Multi-size optional
FEELWORLD 4K on-camera monitors with full HD 1920x1080, 1920x1200, 2560x1600 precise color, IPS wider view angle to fuel your creative flow.
New Product Features Highlight Introduction .
X7 with 2200cd/m² ultra-bright sunlight readable Screen.
F7S with 3G-SDI, 4K HDMI input/ output.
Q7 with broadcast quality, more precise color restoration, waveform/ vectorscope/ histogram and audio Level professional analysis assist, used for pre-production, post production and color calibration, 3G-SDI, 4K HDMI input/ output.
FH7 4K HDMI input/ output, portable Light compatible for Steadycam, DSLR Rig, Camcorder Kit, Handheld Stabilizer, Video Camera Crane.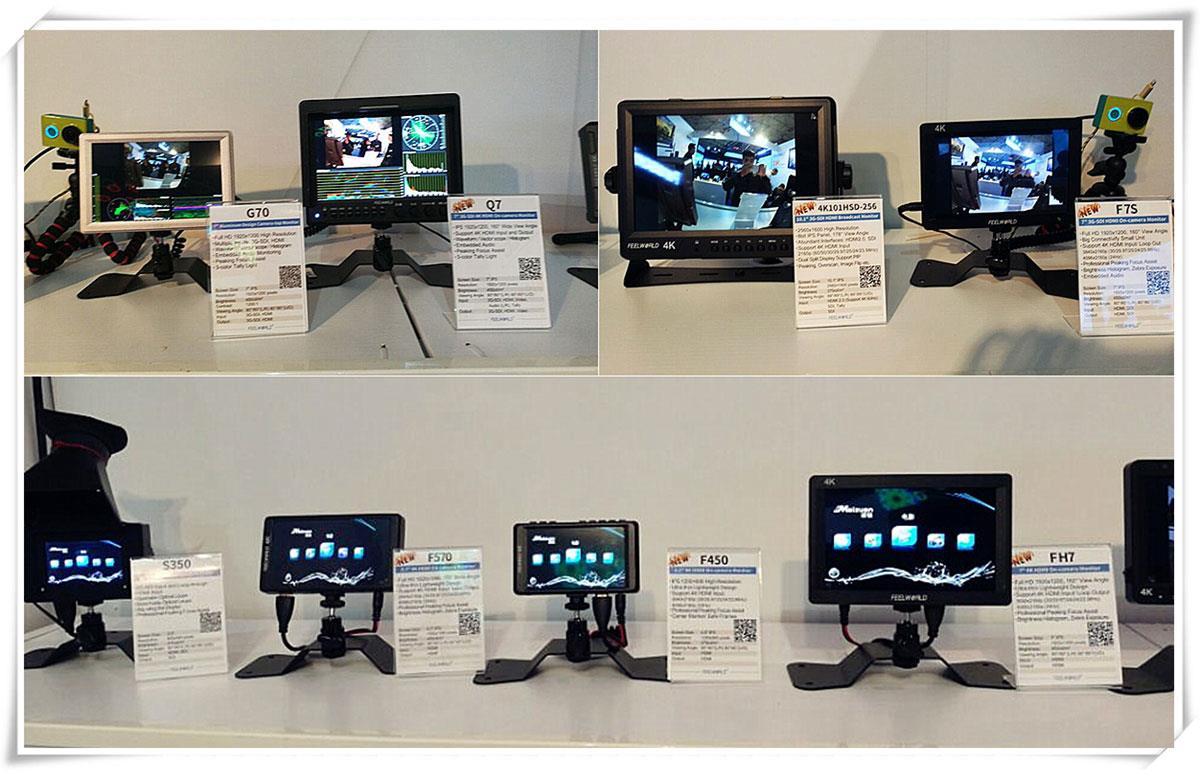 You can also see the dual 7 inch 3 RU rack mount monitor (D71) and triple 5 inch 2 RU rack mount monitor (T51), which have excellent display and slim metal housing design. It is a high quality SDI monitoring solution. Widely used in radio, field monitoring and live broadcast truck, you can also in the control room will be installed as a video surveillance rack to monitor all the scenes. But also has a highly integrated Tally interface, very suitable for broadcasting system solution. D71 is also equipped with an Ethernet interface, you can use the computer software through Ethernet to set up each monitor.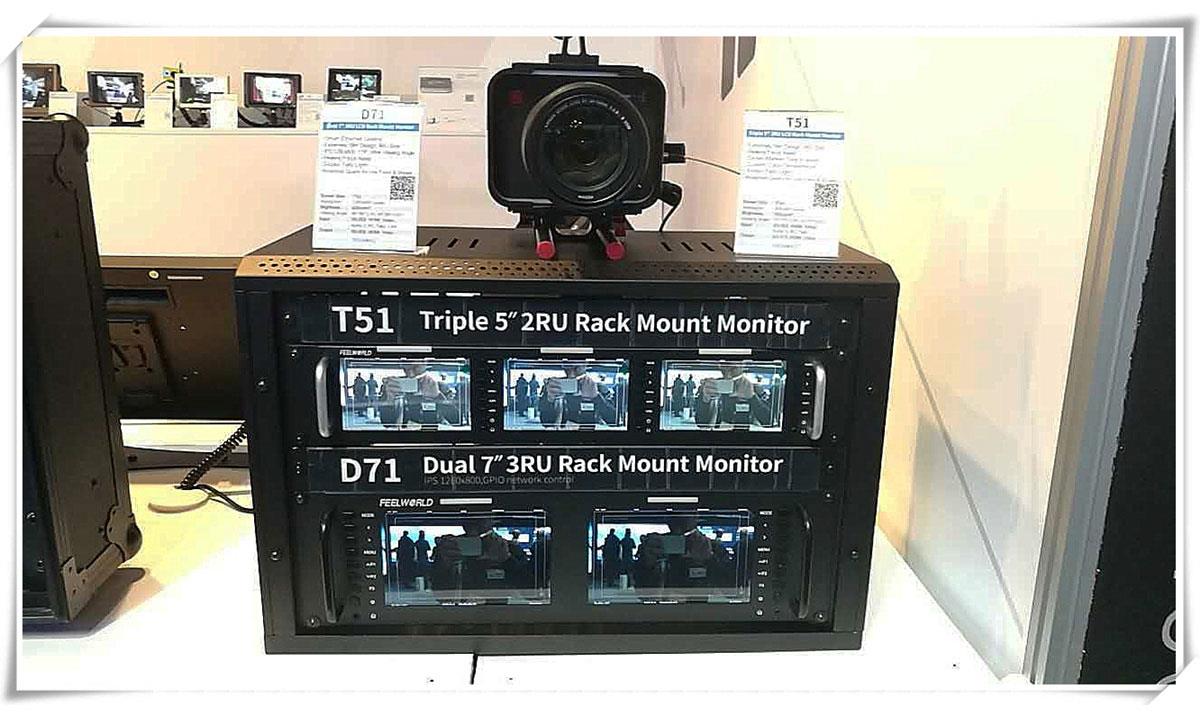 15.6" /17.3" /23.8" /28" Multi-size optional
SEETEC 4K Monitors with ultra HD 3840X2160 resolution, brings unbeatable image clarity in cinematic display, allows you to see every pixel, with 4x 4K HDMI input, 3G SDI input/ output, portable carry-on suitcase high efficency operate for film crews.
Using quad split display and picture in picture effect to superimpose a commentator when covering events such as sports, training videos, interviews and even gaming competitions.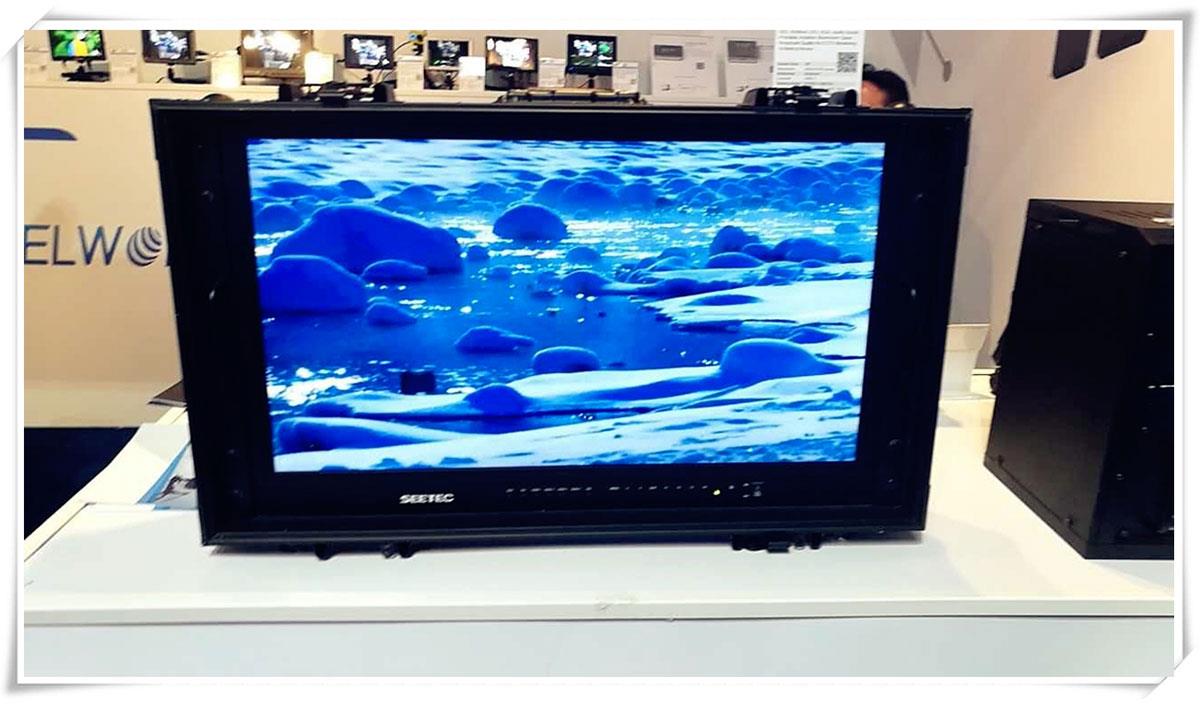 13.3"/17.3"/21.5"Multi-size optional
SEETEC production mointors are widely used for pre-production, post production and color calibration.
Experience Full HD 1080P, 16.7 million color images, more clearer and sharper details, showing powerful color display capabilities, what you see is truly what you get! The monitor comes with 2x3G/HD/SD -SDI, HDMI, Audio, Video input and output. Multiple input formats to meet all HD, SD, analogue video signal input and display demand Professional functions set.
Broadcast features When you need to analyze image quality more accurately than simply looking at the picture then use SEETEC production monitors built in waveform monitoring, vector scope, histogram,embedded audio, focus assist, false color, exposure.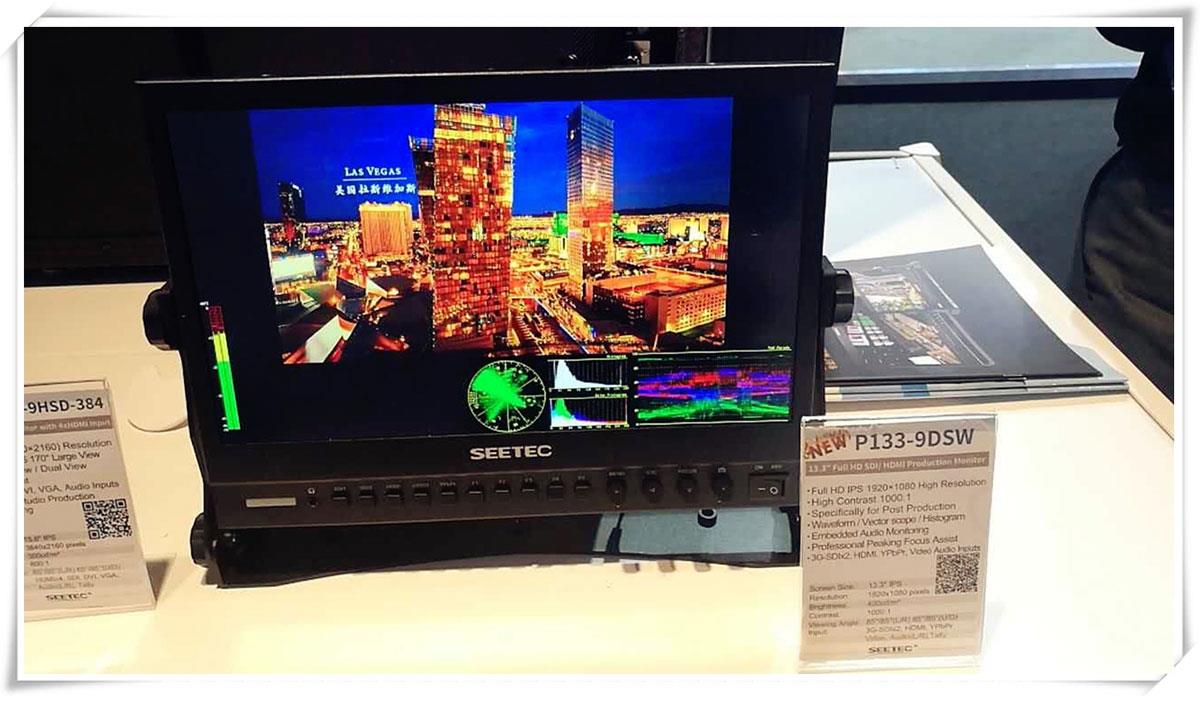 We also display the USB capture, broadcast converter, SDI distribution, fullfill your application.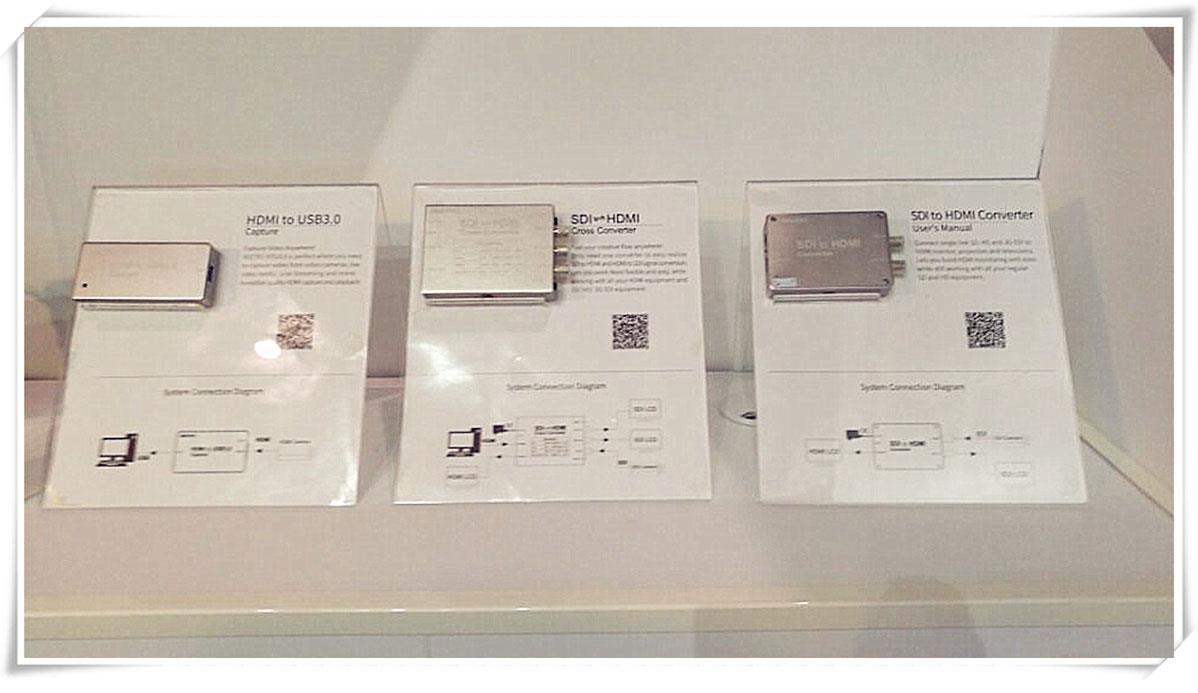 Through the achievements of this IBC exhibition, fully proved the value of our team efforts. This exhibition is all invested 200% of the energy, the design team began to busy planning a few months ago, and sales team working hard during the show, they are full of enthusiasm to meet every guest, we used hard sweat in exchange for the joy of harvest. And very thanks for our partner Olaf come from Germany these year support us at IBC show.
Thank you for attention our product, hope to meeting you at year exhibition IBC show.
If you want to get more information on the show, new products information, please remember to pay attention to our website.