SEETEC Show 4K Broadcast Monitor and Industrial Monitor at CCEE 2017
2017 CCEE (Xiamen) Cifnew Cross-border Ecommerce Exhibition was held in Xiamen, China, from 26-28 September. The theme is China foreign trade enterprise export products display; export e-commerce service provider display; oversea import brand display.
"Help the factory to find the seller, to help sellers to find factories"! Ultra-300 factory, more than 10,000 sellers, the world's 18 cross-border electricity business platform, including Amazon, eBay, the world's quick sell, Wish and other major mainstream business platform, more than 50 service providers and cross-border electricity industry's top Elite gathered.
SEETEC bring the latest products to show in the CCEE exhibition. SEETEC is a high technology enterprise, who focus on research and application of LCD disolay technology, design, manufacture, marketing and deliver of LCD monitor product, engaged in broadcast monitor soluting, FPV monitor, industrial touch screen monitor, medial display. We have an outstanding R&D team, including hardware engineers, software engineers, machanical engineers and structure engineers, is seller ideal choice who is looking for high-quality factory suppliers.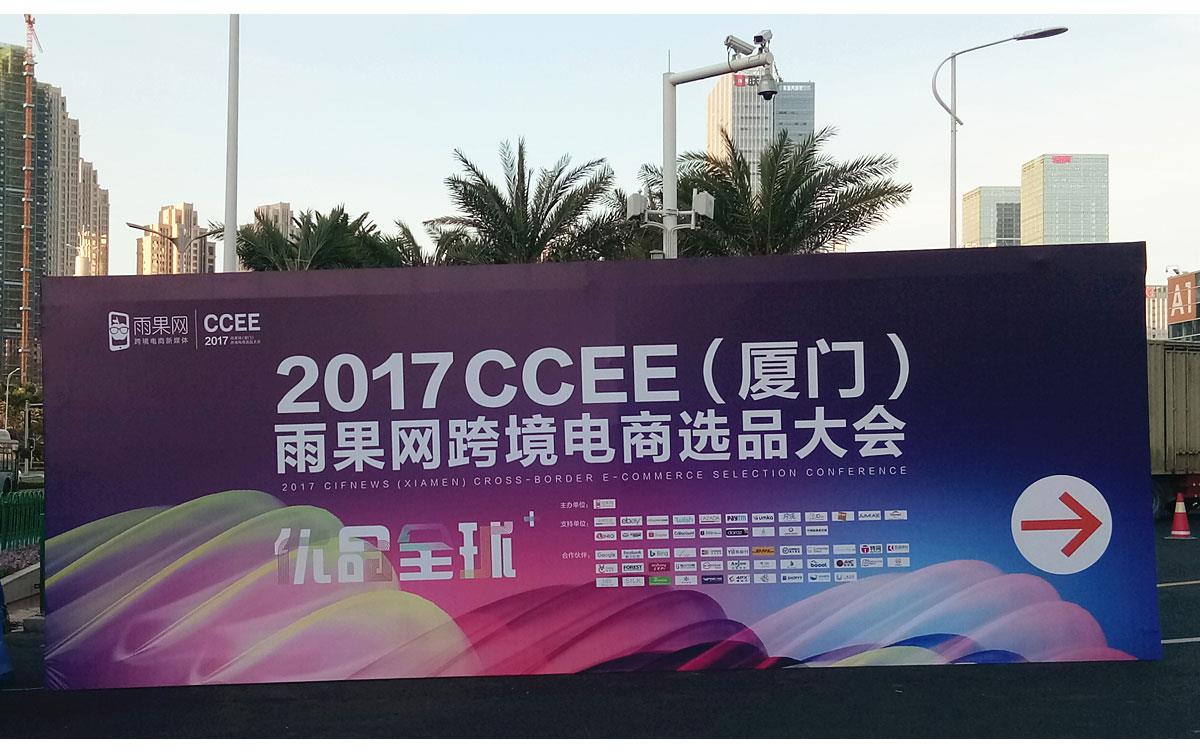 FEELWORLD & SEETEC booth T19 attract a large number of customers come to experience the products.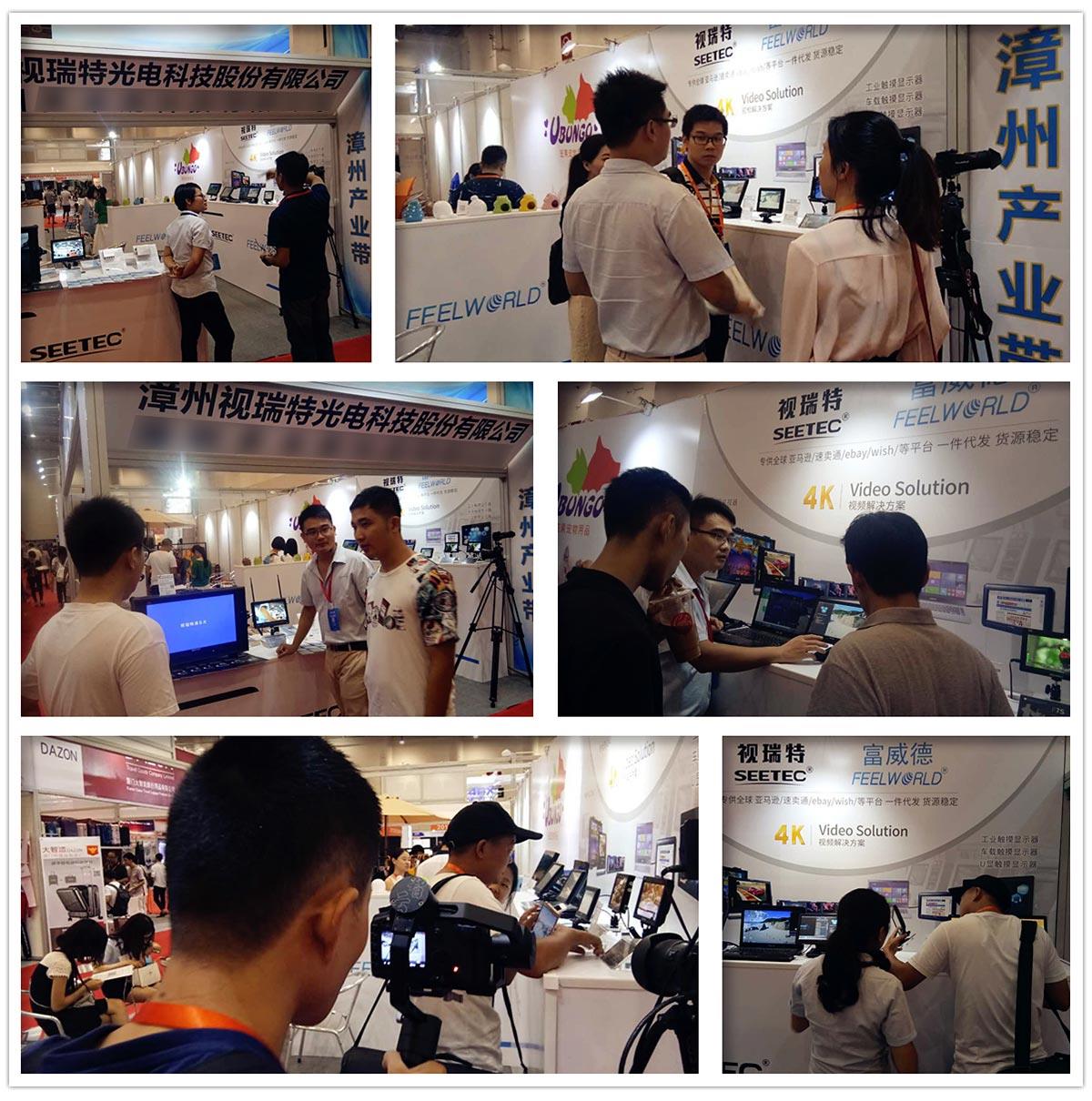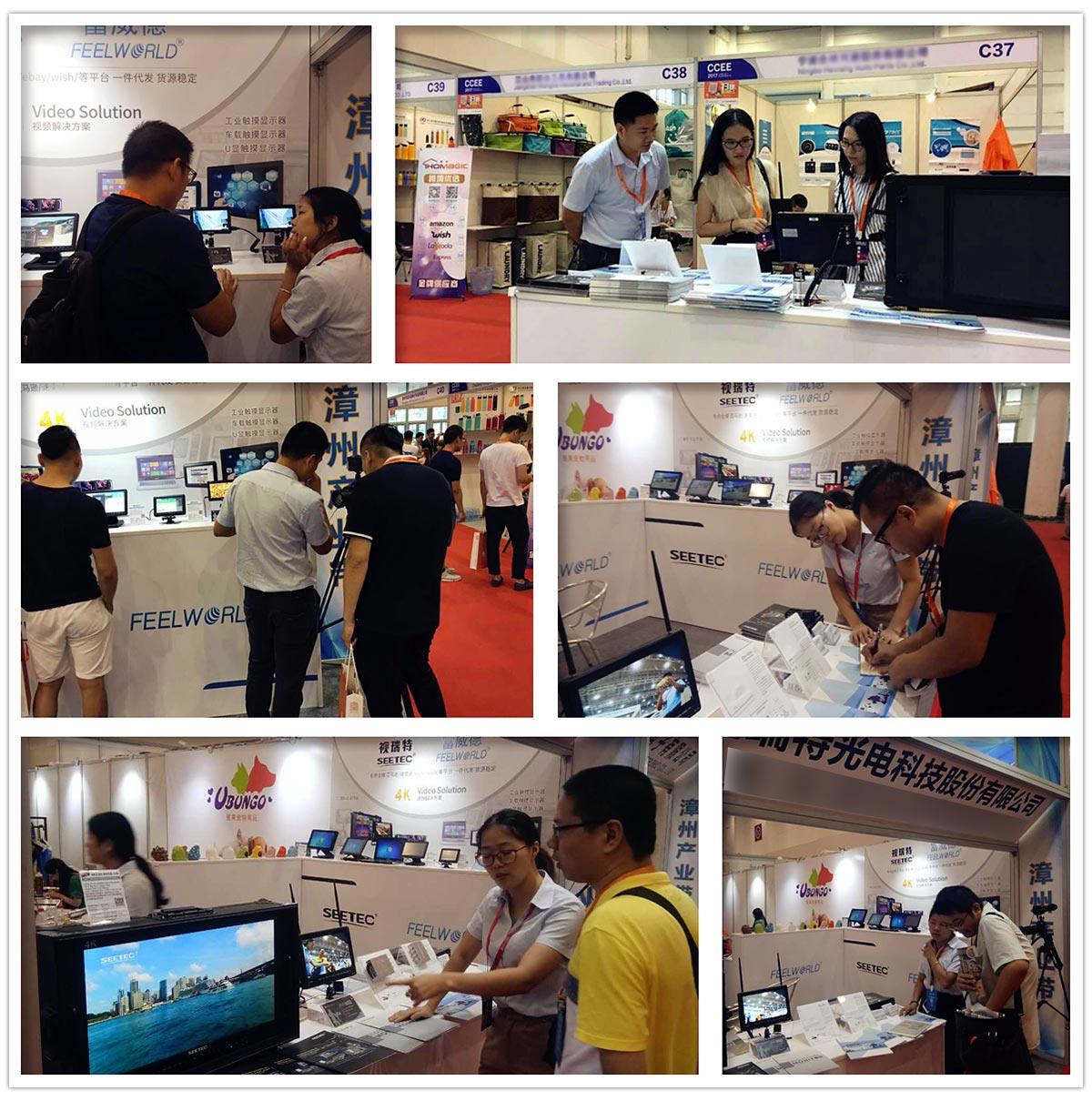 FEELWORLD displayed the 4K On-camera Monitors, Industrial Touch Screen Monitors, USB Monitors, Open Frame Embedded PCs, Car Monitor. SEETEC displayed the 4K Broadcast LCD Monitors, Broadcast Converters, provides a comprehensive solution for broadcast monitoring, industrial touch display, financial LCD screen.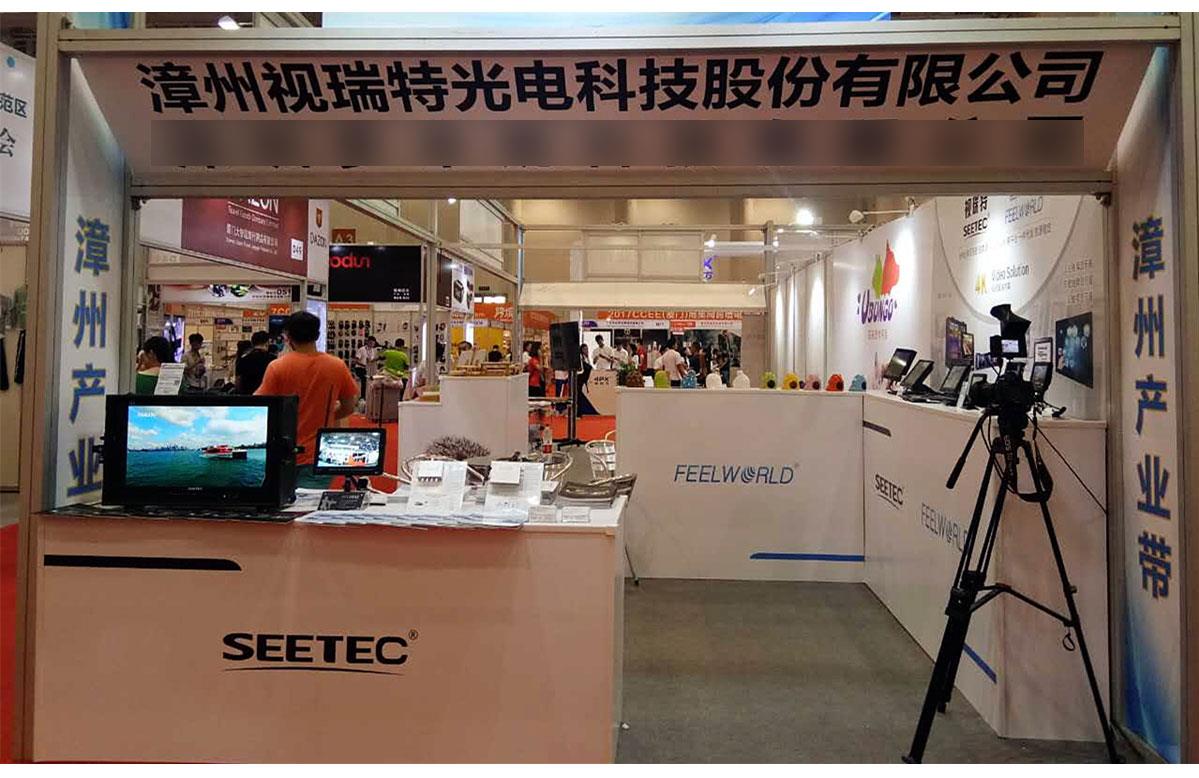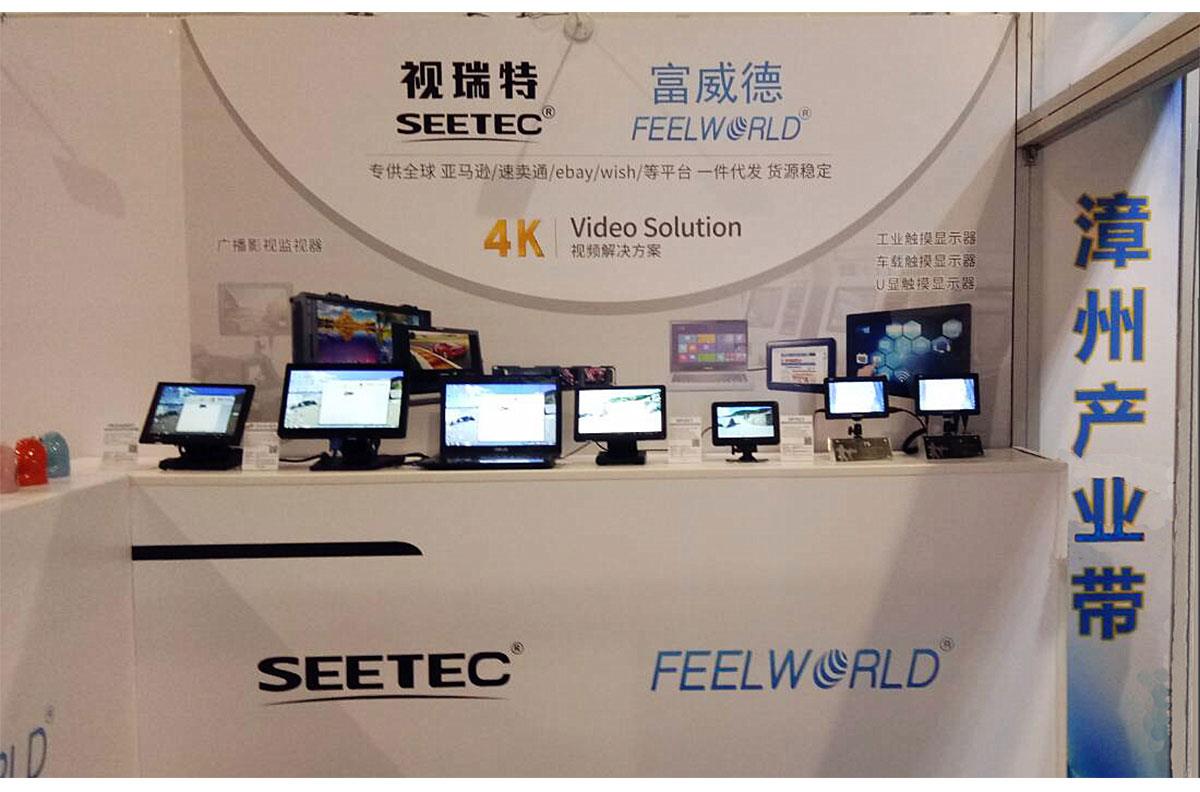 4.5"/ 5.5"/ 5.7"/7"/10.1"Multi-size optional
FEELWORLD 4K on-camera monitors with full HD 1920x1080, 1920x1200, 2560x1600 precise color, IPS wider view angle to fuel your creative flow. New Product Features Highlight Introduction.
F7S with 3G-SDI, 4K HDMI input/ output. FH7 4K HDMI input/ output, portable Light compatible for Steadycam, DSLR Rig, Camcorder Kit, Handheld Stabilizer, Video Camera Crane. This two new product also with histogram, false color, peaking focus assist, embedded audio, nine grid, zoom in, anamorphic mode, center marker and safe frame, more professional functions assist users to accurately monitor when shooting, making and playing movies/ videos.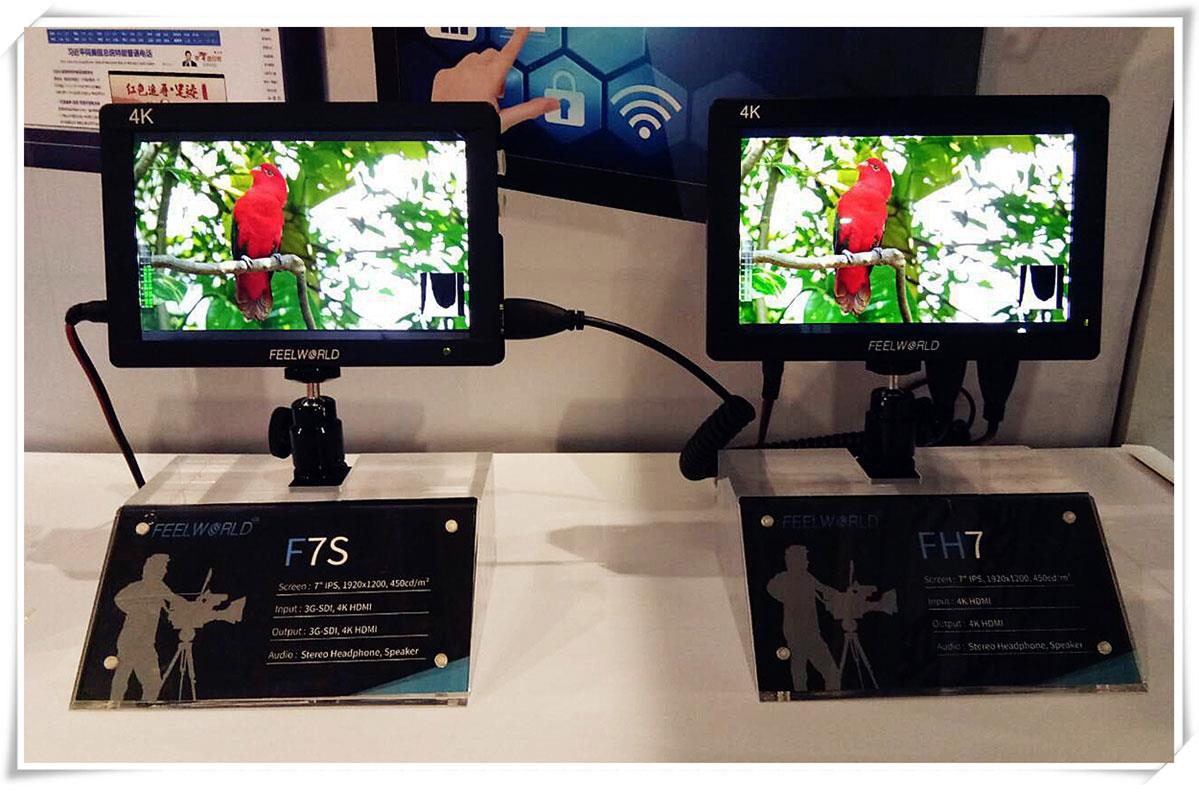 15.6" /17.3" /23.8" /28" Multi-size optional
SEETEC 4K Monitors with ultra HD 3840X2160 resolution, brings unbeatable image clarity in cinematic display, allows you to see every pixel, with 4x 4K HDMI input, 3G SDI input/ output, portable carry-on suitcase high efficency operate for film crews. Using quad split display and picture in picture effect to superimpose a commentator when covering events such as sports, training videos, interviews and even gaming competitions.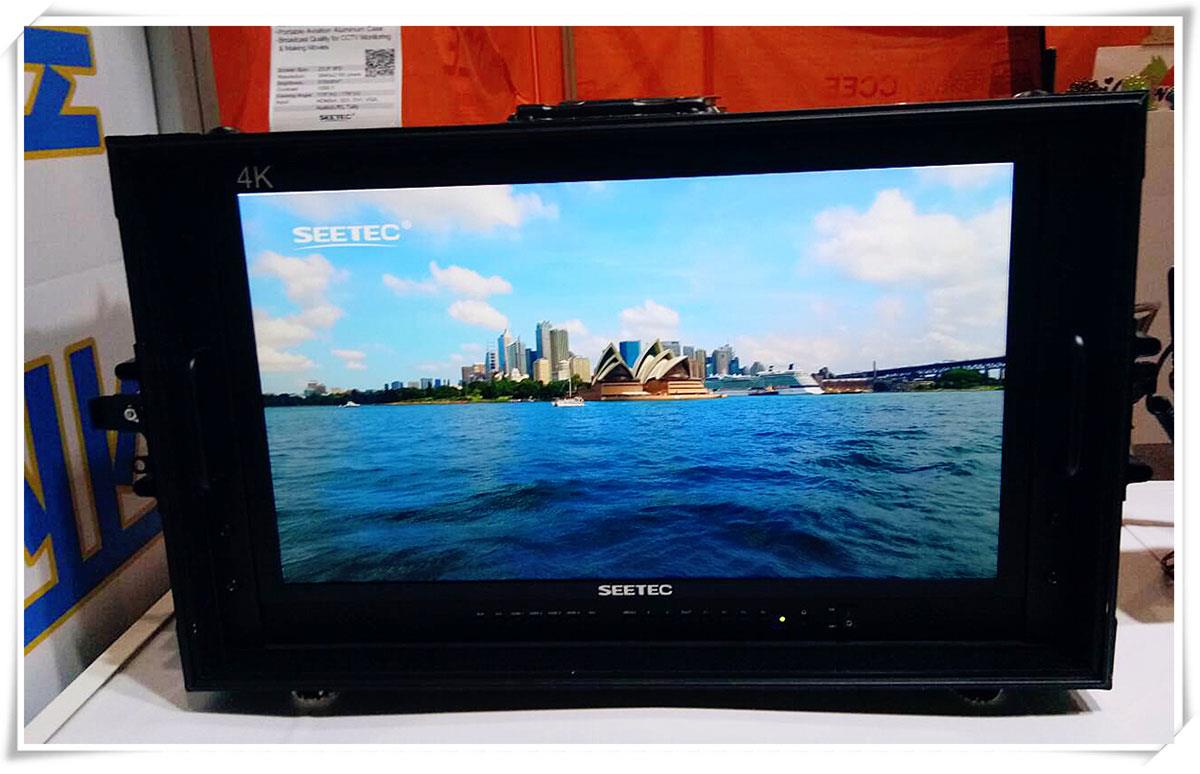 Multi size optional, customized services.
FEELWORLD open frame monitor, industrial all in one embedded PC, touch screen monitor and USB monitor with advanced technological visual imaging and computing systems, support industrial, military, transportation, advertising and medical customers application. PF133-9CT uses projected capacitive touch technology, 10-point touch, support window7/8/10/ Android system, built scratch resistance glass is essential for touch solutions. Featuring IPS LCD screen technology, it offers exceptional color performance and wide viewing angles, making it a perfect interactive display for interactive digital signage.
FEELWORLD touch monitor portable design , 4/ 5 wire resistive touch screen optional, very suitable for use in cars and boats as VGA, VCD, DVD and GPS player. Widely used in offices, apartments, home, ATM, automation equipment, computer games, kiosks, transportation, military, oil and gas and energy, retail and other suitable occasions. It's convenient, safe and space saving when you using the FEELWOELD touch screen monitor.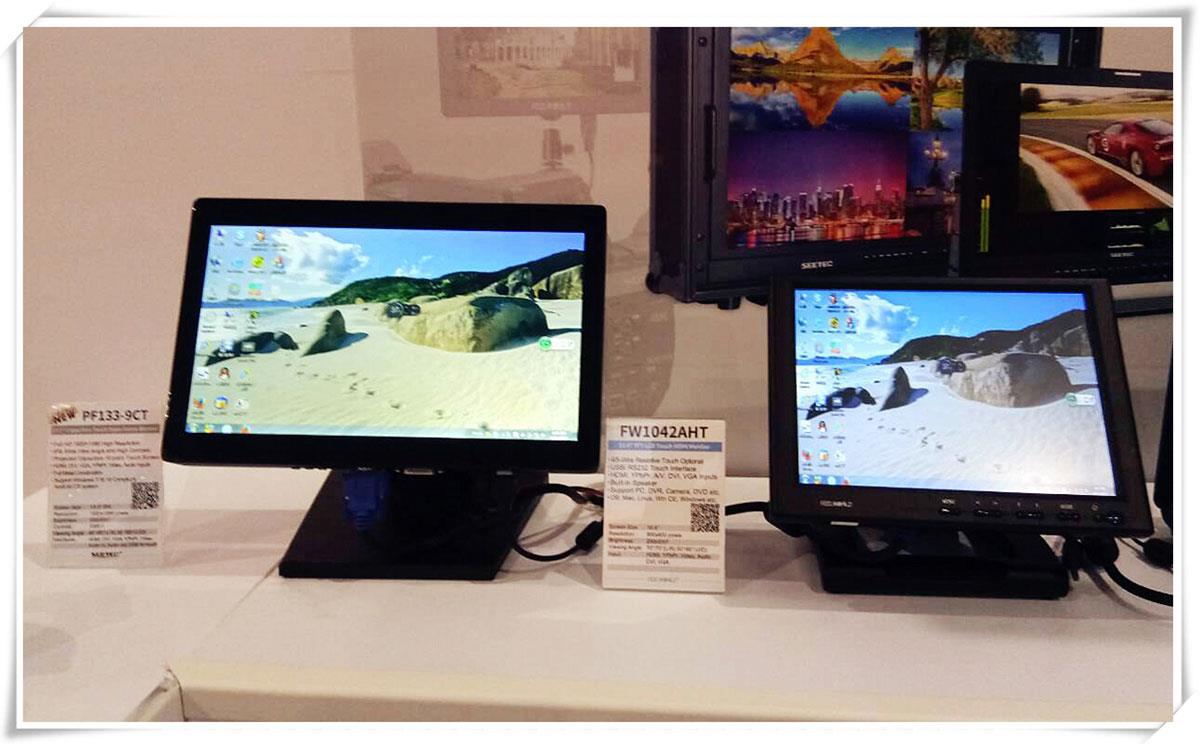 We also display the USB Monitor, with 7 ", 10", 12.1 " screen optional, with touch function (optional), very easy to use, only need one USB cable to connect computer as external display, no additional power supply, can be applied to extended display, news reading, digital photo frame, games, meetings and so on.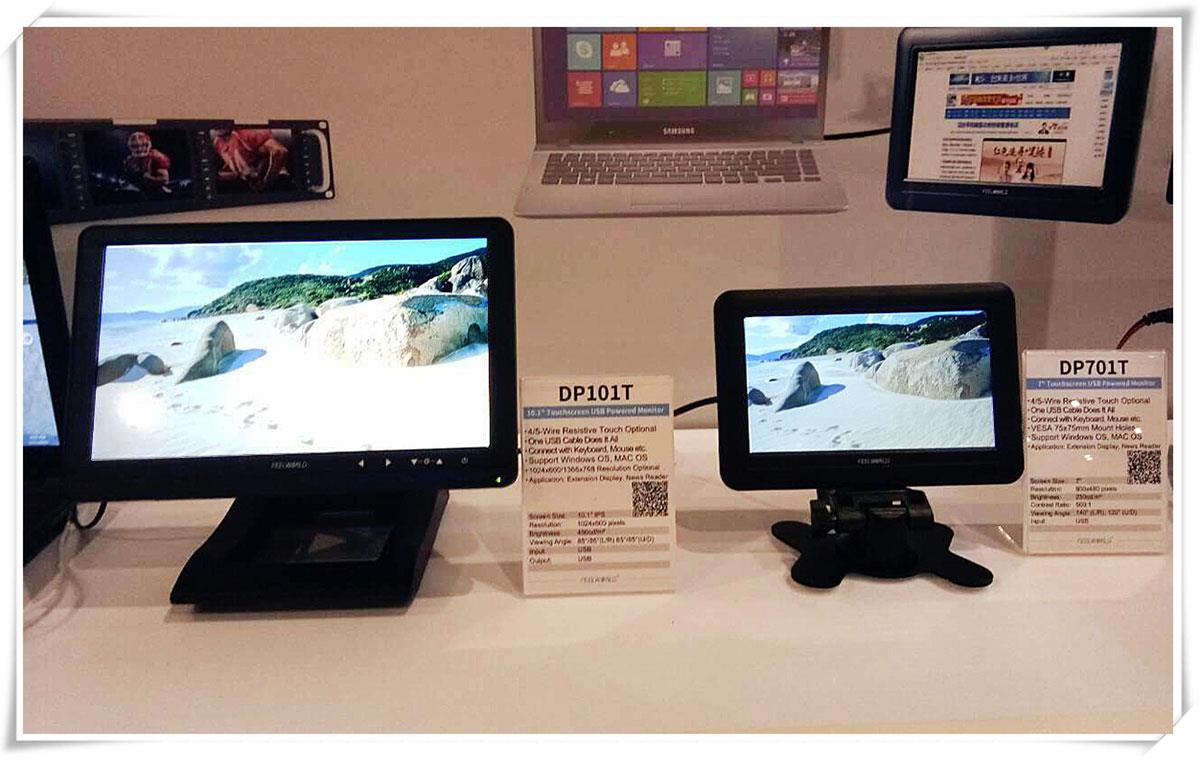 SEETEC SDI-124 1×4 3G/HD/SD-SDI distribution is an equipment which convert 1 SDI video signal data to 4 SDI video signal. In transmission process, it no signal loss, no delay , high-definition image on each of SDI display's equipment. SEETEC SDI-124 widely used in monitoring, broadcast station, TV media, video conference, teaching by electronic, wired network field etc.
With the SEETEC SDI-HDMI Cross Converter, you only need one converter to realize SDI to HDMI, HDMI to SDI signal conversion. Fuel your creative flow anywhere.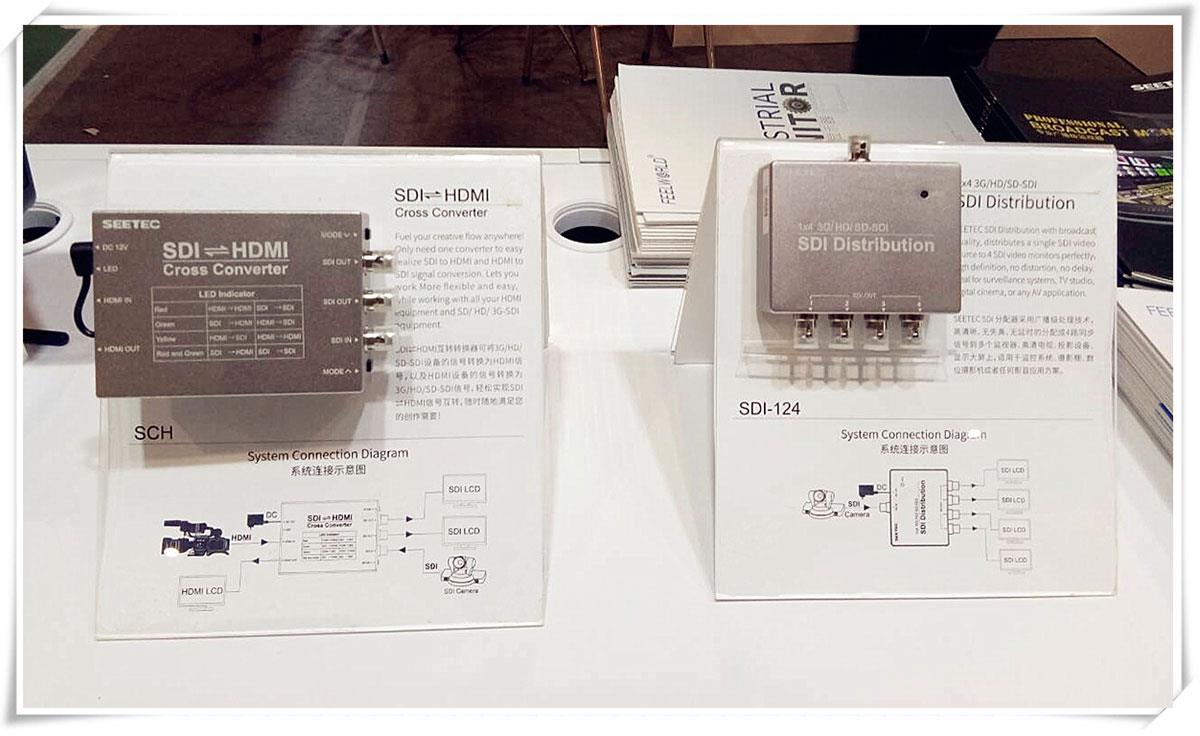 At last, thanks the FEELWORLD / SEETEC team warm reception of customers at CCEE Show.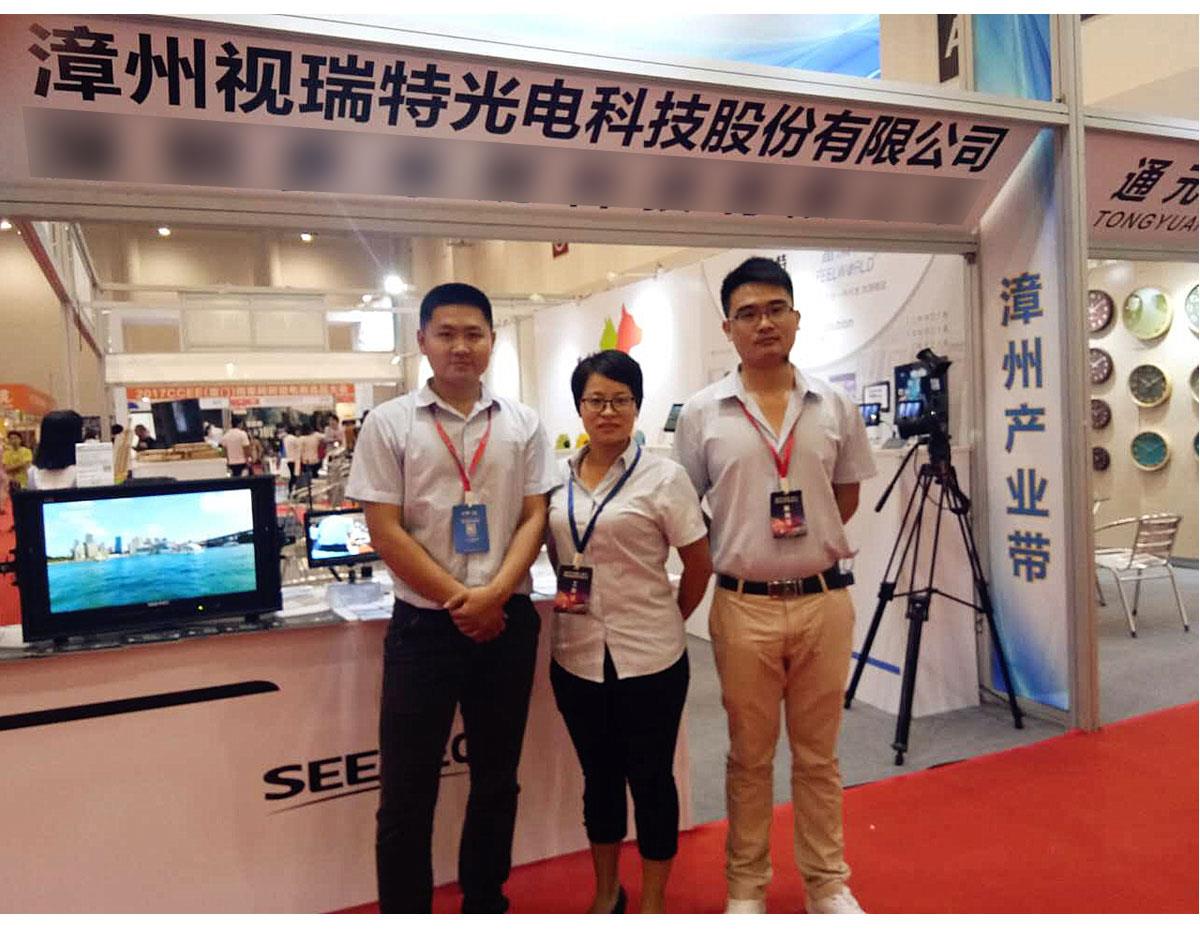 FEEKWORLD & SEETEC team thank you for all client support, see you at next CCEE Show. More new products detail view our office website: