15" 1024x768 TFT LCD Touch Screen Metal Open Frame Monitor P150-3AHDT
Model:P150-3AHDT
Introduction
Screen Size:  15"  
Resolution:   1024x768 pixels
Aspect ratio: 4:3
Brightness:   350cd/m²
Input
HDMI, YPbPr, Video, Audio, DVI, VGA USB for touch
Output
Audio
DM
Download

OVERVIEW

FEATURES

SPECIFICATIONS

VIDEO

APPLICATION

ACCESSORIES
Touch Screen Optional:




4/5Wire Resistive Touch




Touch Interface:




USB (RS232 Optional)

SEETEC's Open Frame LCD display is designed for commercial and industrial applications , high brightness for sunlight readable application. Features wide operating temperature, high brightness, touch screen capable, and customized mechanical design; fulfill the demand for extreme environments. It offers the best visibility, performance and cost effective value. The high level of brightness together with fast response time and LED backlight technology, the monitor brings remarkable display quality. And guaranteeing product life cycle longevity, stability, and reliability.
Perfectly suitable for kiosks, ATM, POS, marline, military, medical, transportation, Avionics, industrial automation, gaming, digital entertainment display and outdoor application.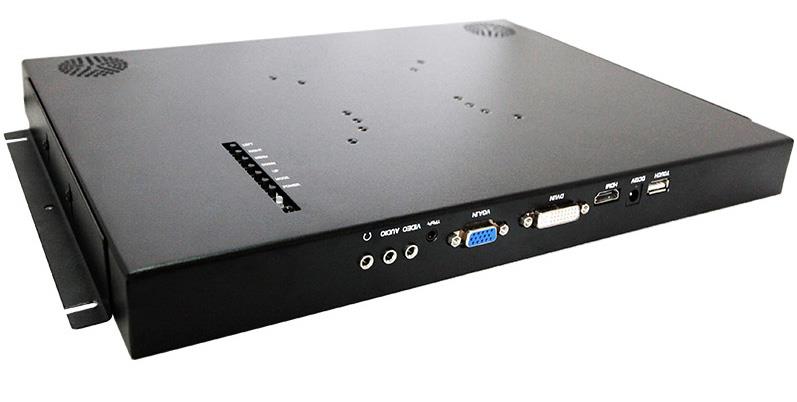 Features Highlights
1. 15" LCD panel with resolution 1024 x 768
2. Green LED-backlit panel technology
3. Easy to Mount Open Frame,Rugged construction against external impact, metal chassis
4. VESA Mounting Hole Pattern
5. OSD buttons can prevent unnecessary setting changes
6. Standard VGA Input (Optional for DVI, HDMI, AV)
7. Complete custom design/solution

Options
Three versions of signal inputs optional.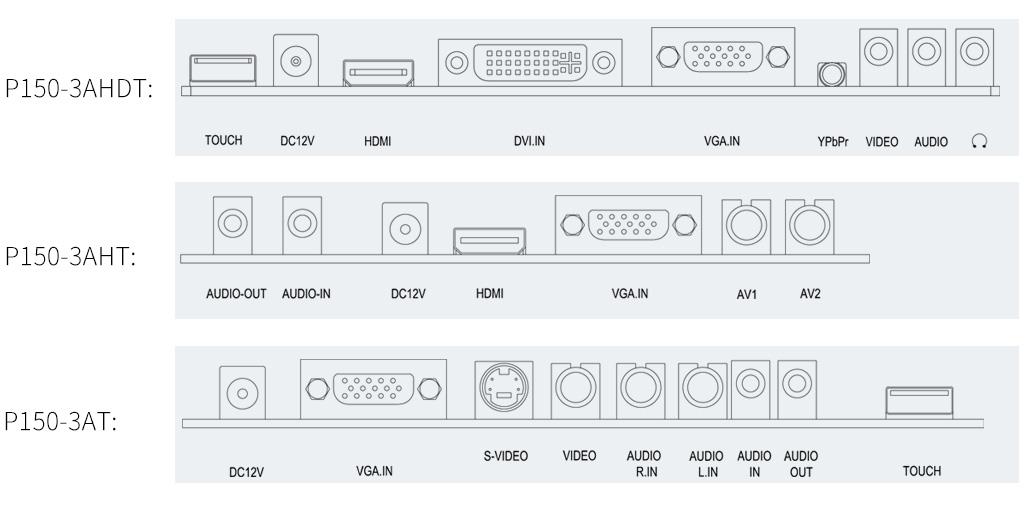 Engineered Solutions
As display technologies evolve, so do our customer's imaginations. SEETEC continues to engineering solutions to meet the diverse needs of the display marketplace. Whether your application is for a kiosk, CRT replacement, HMI, POS, Public Information Display or Digital Signage, this is the simple all-in-one solution for you. Easily integrated, we combine performance and quality with the versatility of an open frame chassis mountable product. Select from a wide variety of optional touch screens, protective glass, films or privacy shields. SEETEC custom designs and builds for OEM's, providing custom enclosures, private label products, display selection assistance, special power requirements and customized warranty and service programs.

Application
Mainly Used in Closed-Circuit Surveillance Systems
Car Video, PC Operating Systems
Vehicle Navigation Systems Supporting Display
Can Also be Applied for Industrial Automation
Medical Machine Equipments
Electric Power
Petrification
Monitor
Navigation
POS, ATM and Instrumentation Display Systems.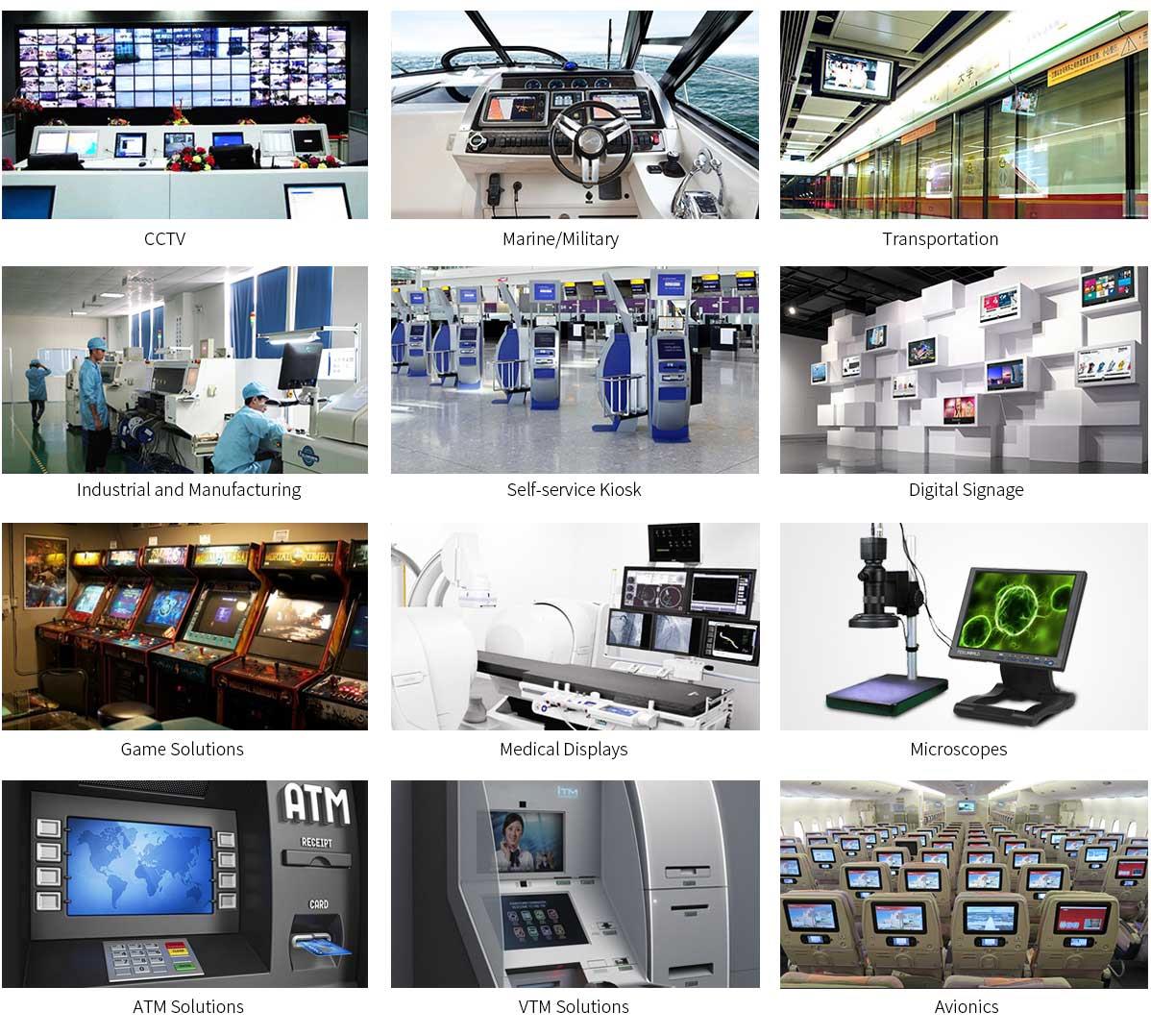 Model

P

150-3AHDT

Screen Size

15"

Touch Screen

4&5Wire Resistive Touch (Optional)

Touch Interface

USB (RS232 for Optional)

Resolution

1024x768 pixels

Aspect Ratio

4:3

Brightness

350cd/m²/

1000cd/m² (Optional)

Contrast Ratio

600:1/

800:1 (Optional)

Backlight

LED

Viewing Angle

70°/70°(L/R) 70°/65°(U/D)/

80°/80°(L/R) 65°/80°(U/D)(Optional)
P150-3
AHDT: HDMI, DVI, VGA, YPbPr, Video, Audio in, Audio out, USB for touch
P150-3AHT: Audio out, Audio in, HDMI, VGA, AV1, AV2
P150-3
AT: VGA, S-video, Video, Audio R/L in, Audio in, Audio out, USB for touch
Input Voltage

DC 9~18V

Power Consumption

≤26W

Working Temperature

-10℃~50℃

Storage Temperature

-20℃~65℃

Unit Size

385.6L×258.8H×37D

(mm)

Unit Weight

3700g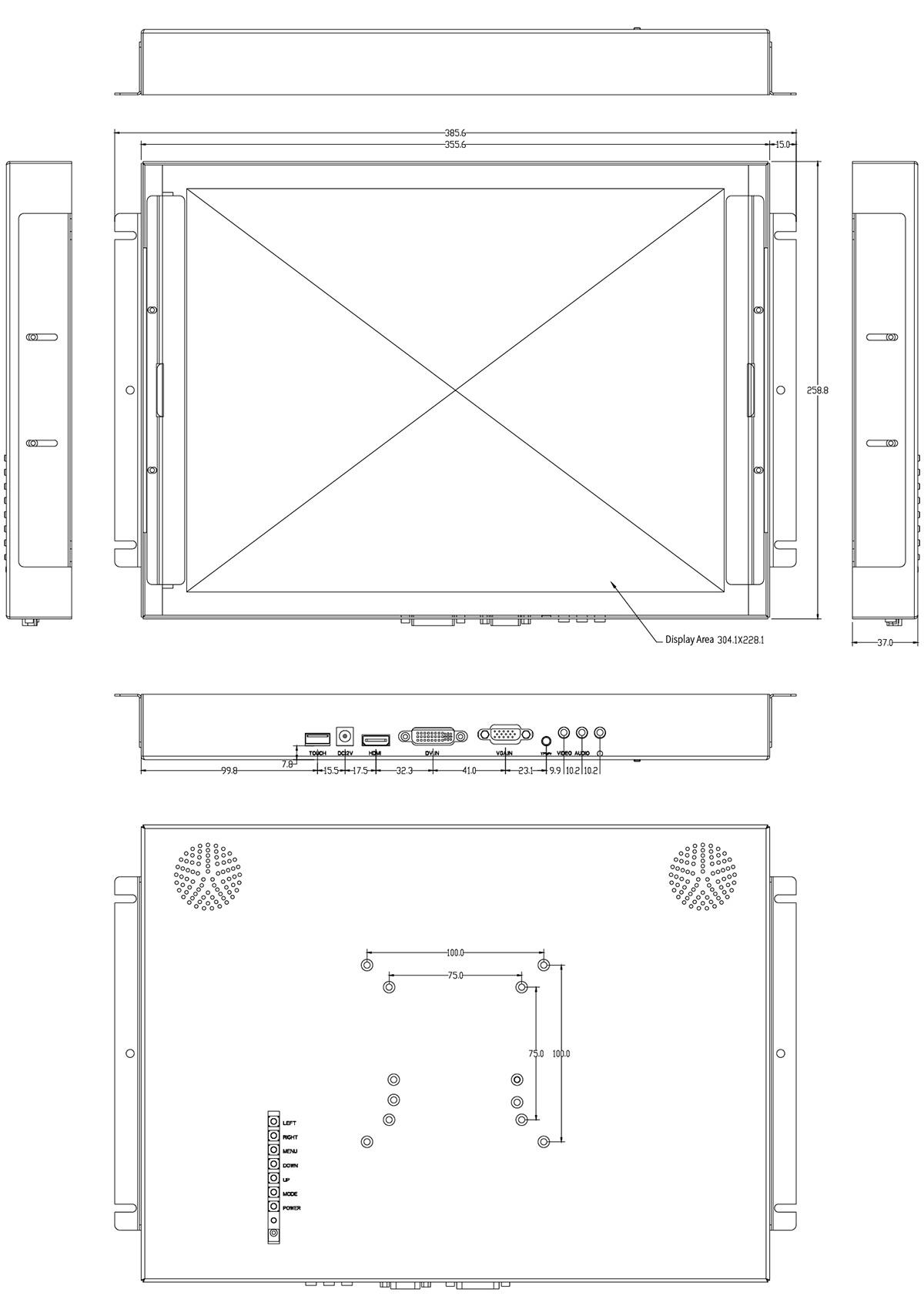 Mainly Used in Closed-Circuit Surveillance Systems
Car Video, PC Operating Systems
Vehicle Navigation Systems Supporting Display
Can Also be Applied for Industrial Automation
Medical Machine Equipments
Electric Power
Petrification
Monitor
Navigation
POS, ATM and Instrumentation Display Systems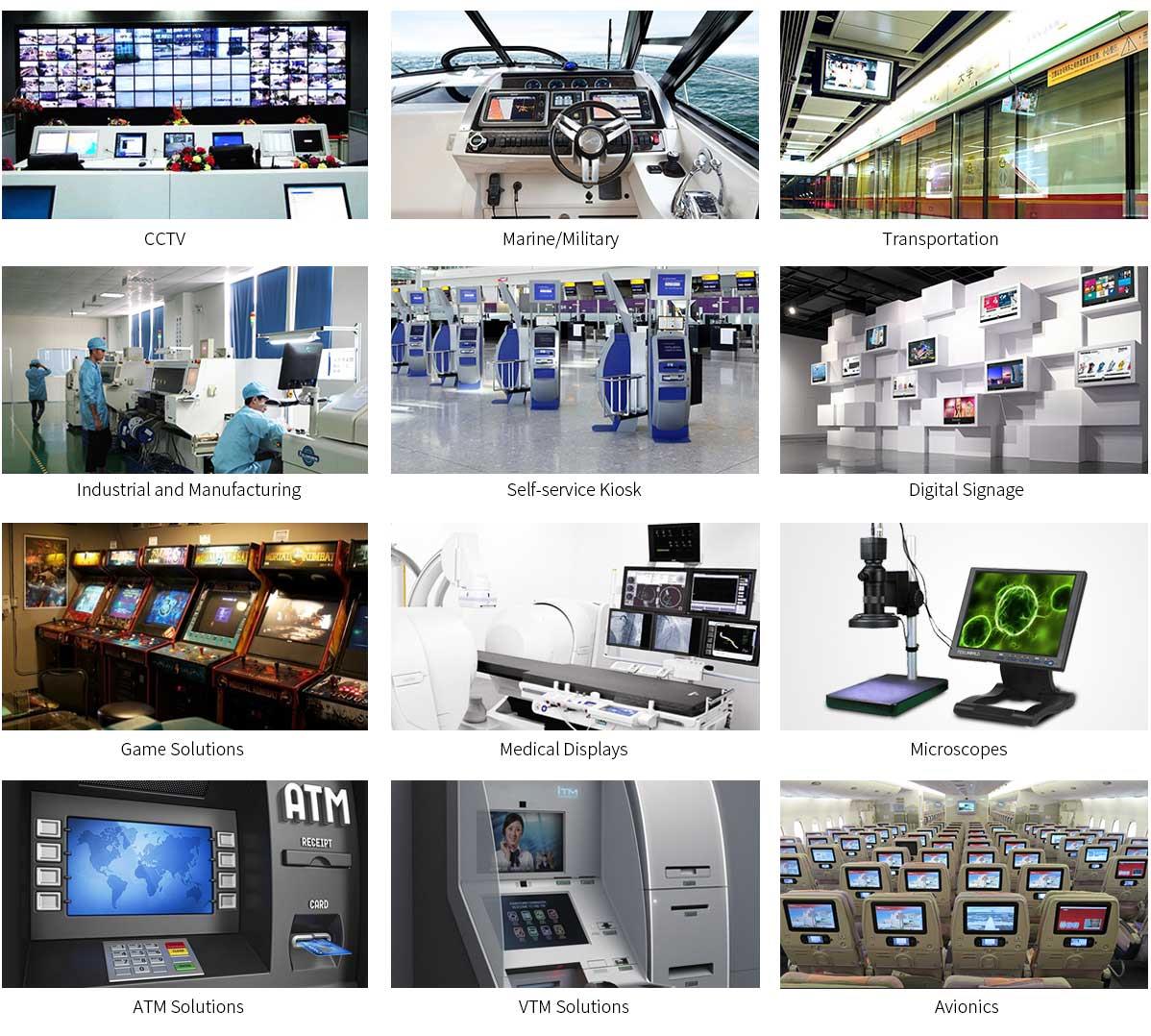 Standard Accessories:
1× Power Adapter
1× VGA Cable
1× AV Cable
1× Remote Control
1× Touch Pen
1× Optical Disc
1× USB Cable