2019 Hong Kong HKTDC "Feast", camera monitor / industrial display unveiled at the show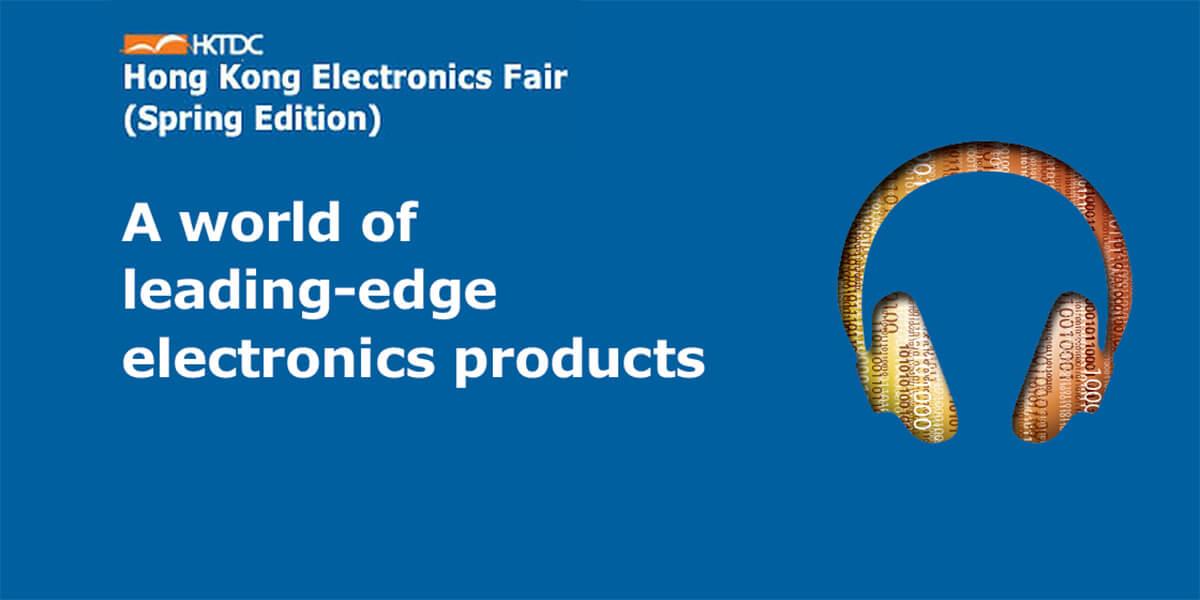 On April 16, the 2019 Hong Kong Spring Electronics Fair (Spring Edition), came to an end at the Hong Kong Convention and Exhibition Centre. During the four-day exhibition, the SEETEC/ FEELWORLD booth (1E-C15) attracted many exhibitors from the mainland to visit and consult.
As the leading provider of professional display solutions in the country, SEETEC/ FEELWORLD is equipped with its camera monitors, broadcast converters, wireless transmission system, industrial embedded PCs, USB monitors, industrial open frame touch screen monitor and more.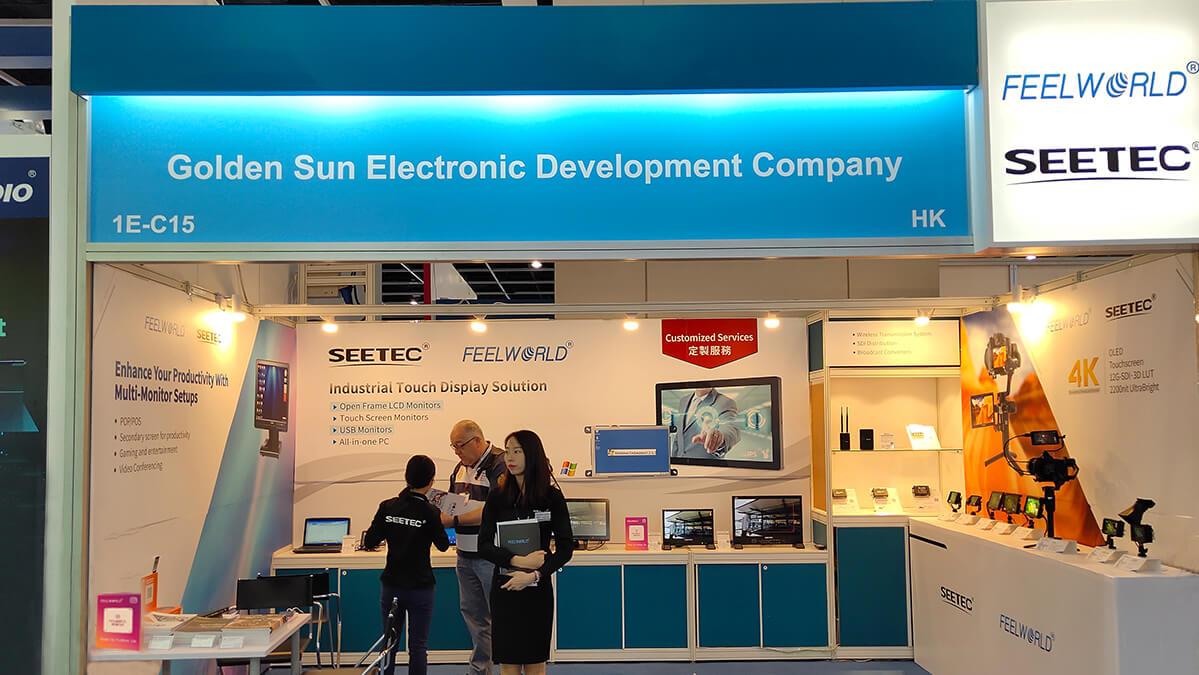 The Hong Kong Electronics Fair (Spring Edition), Asia's largest electronics fair hosted by the Hong Kong Trade Development Council, was held on April 13, 2019 at the Hong Kong Convention and Exhibition Centre. The exhibition lasted four days and brought together 700 well-known brands from around the world. More than 3,000 exhibitors from 21 countries and regions exhibited an exhibition area of more than 70,000 square meters.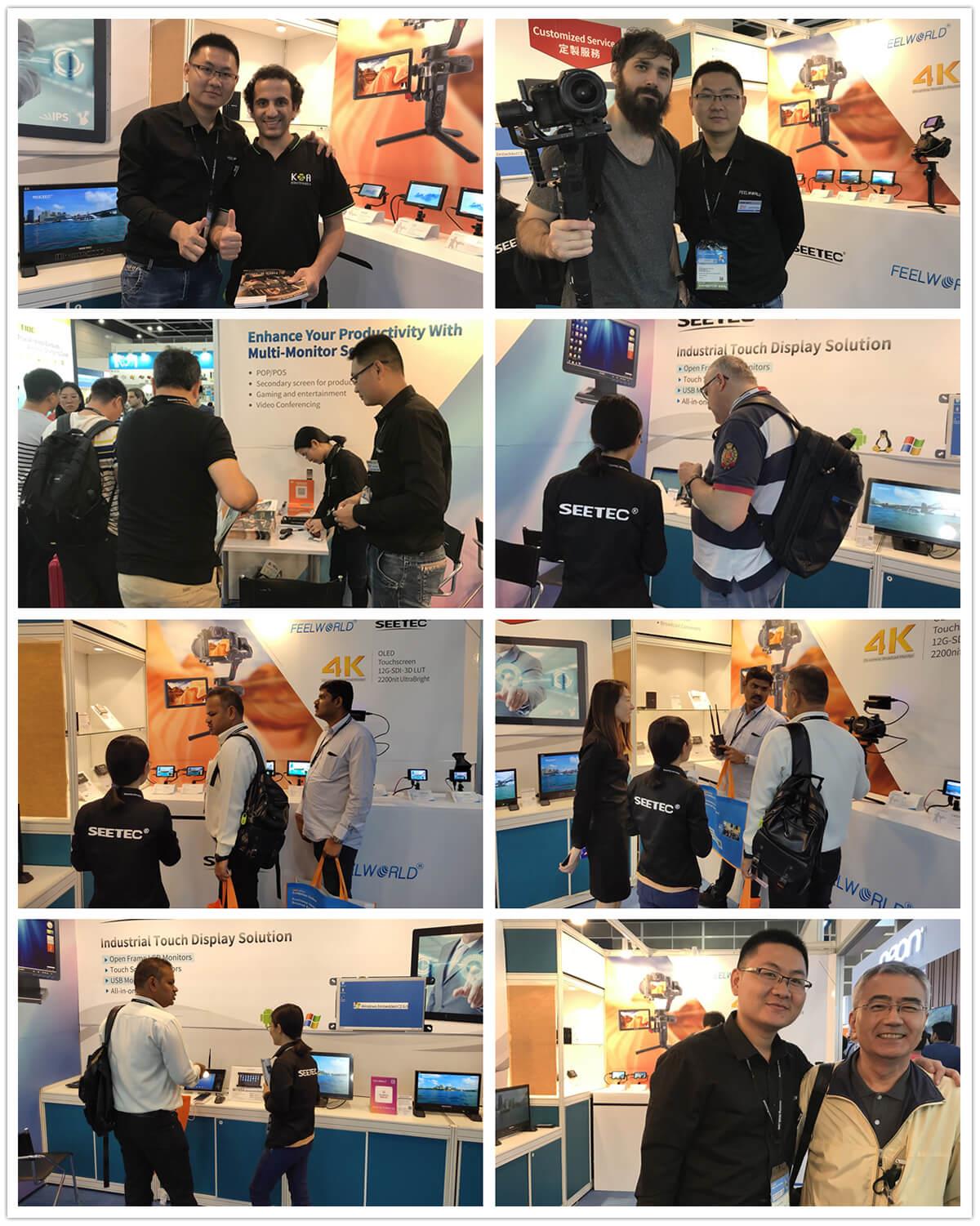 SEETEC/FEELWORLD has brought the 4K Camera Monitor FEELWORLD T7 (7 inch), FW703 (7 inch) and FW279S (7 inch 2200 nit) which are popular among users. All three models have full HD resolution, slim body and support 4K HDMI input and output signals. In addition, FEELWORLD FW703/FW279S is also equipped with a 3G-SDI input and output interface, which can be connected to professional-grade monitors.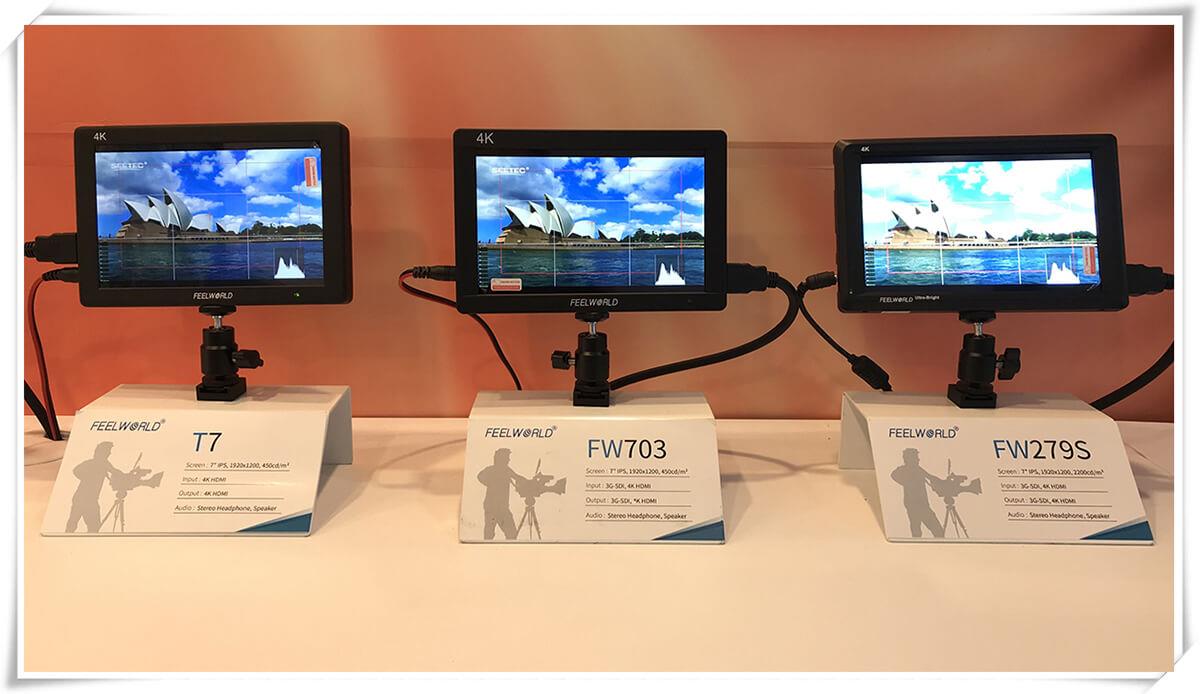 SEETEC 4K156-9HSD 15.6 inch 4K monitor is ideal for multi-camera film and television shooting. In this HKTDC exhibition, it won many praises. In addition to the 15.6", there are 17.3" / 23.8" / 28" options for you to choose from. They are all ultra-wide color gamut screens with 4K physical resolution, each one is carefully calibrated before leaving the factory, and its multiview function and portability have become its favorite reasons. And also equipped with 4 4K HDMI inputs, 1 3G-SDI input and output, 1 DVI / VGA input and many other interfaces.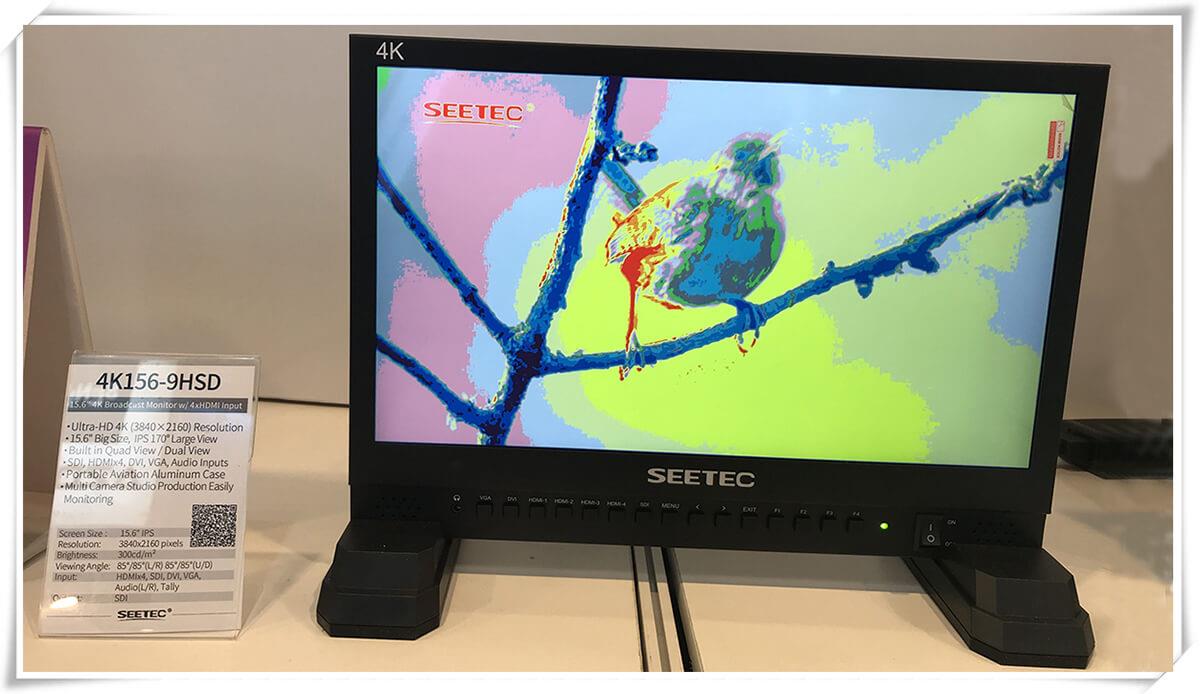 The exhibition also show SEETEC FS215-S4K, 21.5-inch full HD resolution, equipped with 3G-SDI, HDM, Video, AUDIO, RS485, and DVI-I input interfaces. And support UMD and Text-Tally display of TSL 3.1/4.0 protocol, let the program producer understand at a glance which signal source is switched over now. Ideal for shooting on-site, television stations, studios and other applications.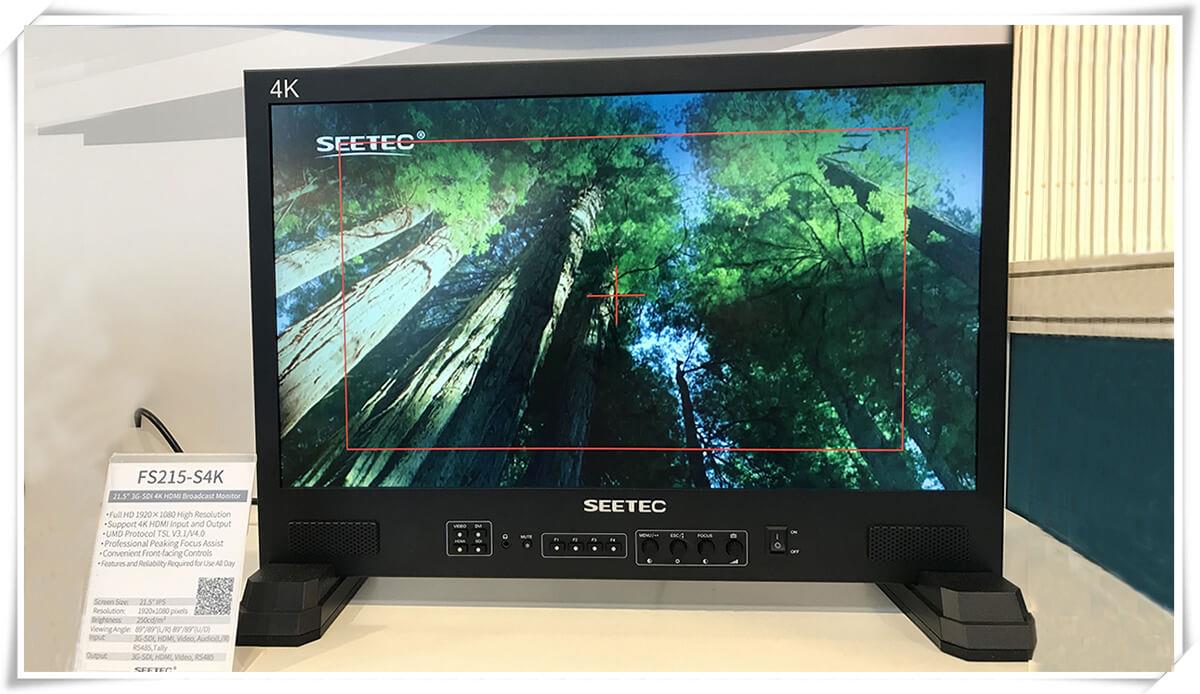 It also carries industrial monitors, including USB monitors, industrial open frame touch monitors, industrial embedded PCs and more.
■ FEELWORLD DP701T/DP101T, 7"/ 10.1" USB display, with touch function, is very convenient to use, just use a USB cable to expand the screen, play the display screen of the notebook synchronously, no additional power supply.
■ FEELWORLD W759A industrial embedded touch computer with capacitive touch screen, support Android system, rich I / O interfaces, high performance, low power consumption and diverse installation methods, can be widely used in a variety of industries and businesses.
■ SEETEC P215-9CT adopts all-metal shell, purely flat design, Full HD 1920X1080 resolution, supports up to 10 touch operation, compatible with window 7 /8 /10 /Android operating system. and provide a variety of installation methods to facilitate flexible application in various industries.
Of course, industrial monitors can provide customized OEM/ODM services according to your needs, to provide integrated solutions including design, mold development and manufacture, software and hardware development, production, and sales services, etc.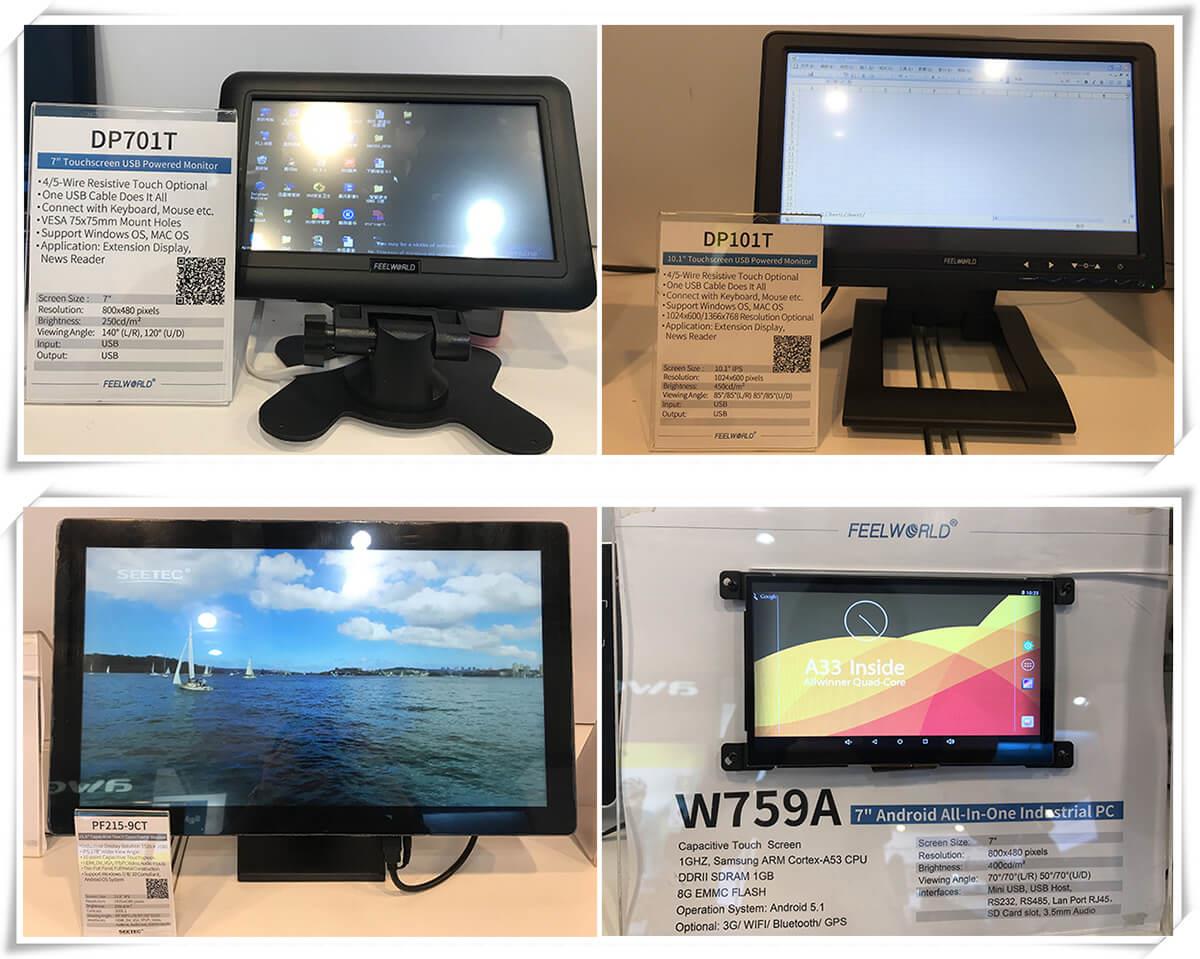 Although the 2019 Hong Kong Electronics Fair has already ended, all the bits and pieces of the exhibition in Hong Kong will remain in our memory. In the coming year, we will work harder and more focused to bring you more quality products. The next Hong Kong show, see!